The latest measures for combating the coronavirus affect all of us in our everyday lives. And probably you as well, in the middle of your house hunt. Maybe you had just submitted an offer and want to organise funding now. Or because you have been forced to stay at home, you have more time to take a good look at Funda. Reasons enough not to sit on your hands, and that is something that we do not do at Viisi either. We will carry on as usual in the coming weeks! From now on, all our help in your search for a home and a suitable mortgage will be provided virtually. Below we explain what this means for you.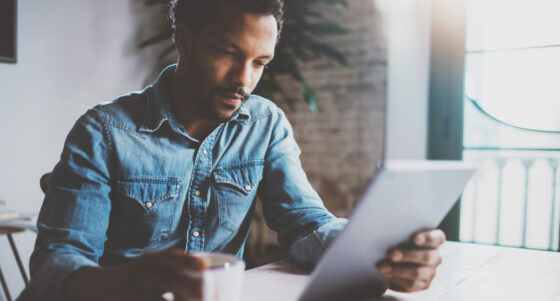 No physical appointments, everything online
During the corona measures – in any case until 1 October – we will change all our physical appointments to online appointments via video chat. Prior to the appointment you will hear what links or apps you need for this. What exactly does this mean?
Seminars become webinars
The scheduled seminars will take place as planned, but will be offered by us online as webinars. If you have already registered, you will be informed on how you can log in. Some seminars will be joined together to one webinar, to be held at some other time. We will also inform you of this in good time.
You can find more information & dates and can register via the webinar page.
Initial telephone consultation: unchanged
The initial telephone consultation remains unchanged. All our colleagues have set up an office at home, so you can schedule new appointments as usual.
Mortgage consultation meeting at Viisi becomes mortgage consultation via video calling
The second consultation in your search for a mortgage usually takes place at one of Viisi's offices. These consultation meetings will all be converted into video chats, during which you speak to your mortgage consultant from behind your computer, tablet or telephone with screen. In this way, we will be able to provide you with the best personal service.
If you have any questions about what the coronavirus means for the housing market and mortgages, check out our FAQ page.
Video chat: possibilities for refinancing
Do you already have an existing mortgage? Given the current low interest rates, it could be interesting to switch your mortgage to one with a lower interest rate – and therefore with lower monthly mortgage payments. You can schedule a video chat to discuss this with one of our mortgage consultants. Here you can find more information about refinancing your mortgage.