How much mortgage can I qualify for?
Looking to purchase a home? You're probably wondering how much mortgage you're able to receive. Use our 'Do I qualify for a mortgage'-tool to check if you can apply for a mortgage in The Netherlands and use our calculation tool to easily calculate your maximum mortgage and the corresponding monthly expenses so that you can start your search for the perfect home in your specific price range. Watch our video below and take a look at the five most important factors in determining your maximum loan.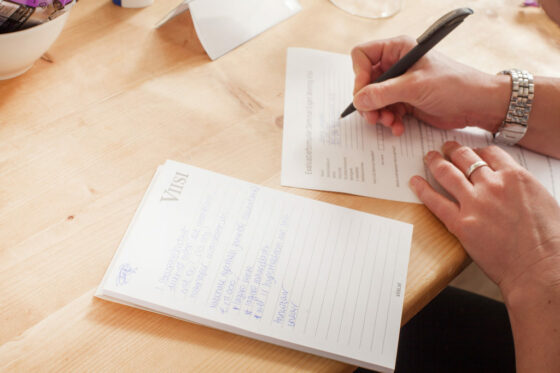 1. Your income
The initial factor in determining your maximum mortgage is your gross income. To be more specific: the 'loan to income'. After all, in the end it all comes down to the balance between the loan and your gross income. If you have a permanent contract, we will include your salary, vacation pay and fixed thirteenth month or end-of-year allowance in your gross income.
If you don't have a permanent contract or are self-employed, your gross income will be calculated differently. Other supplements such as regular overtime or a variable bonus may be included in the calculations. It's important to discuss this in advance with your mortgage advisor.
2. The mortgage rate
A low mortgage rate sounds great of course. In general, this is indeed positive – as long as you secure your interest rate for a minimum of 10 years. With a shorter term, the calculation may produce a lower maximum mortgage.
For example: if you secure the interest rate for less than 10 years, your maximum mortgage is not calculated based on the actual interest but rather on a reference rate of 5% (this interest rate is redefined per quarter by the AFM). This is because your monthly expenses may drastically increase after the fixed-interest period. In this case, the bank's risk level is higher. As the bank wants to be certain that you can continue to pay your expenses after the fixed-interest period, they estimate higher monthly expenses using the reference rate.
3. The value of your dream home
The third factor in determining your maximum mortgage is the so-called 'loan-to-value'. Simply put: the balance between the mortgage amount and the value of the property. In 2017, for example, you were able to borrow 101% of the property value. This was reduced to 100% in 2018 and this is set to continue in 2019. The value of your dream home is therefore a determining factor for the extent of your mortgage and for the amount of your own investment required to purchase the property.
Are you planning on renovating the home or investing in sustainability? Look into the option of a construction loan and energy-efficient provisions.
4. Financial obligations
This is strongly linked to the income factor. Next to your gross income, your (monthly) expenses are also evaluated. Your financial obligations significantly influence the portion of your income available for mortgage expenses. This includes:
study debts;
bank credit;
a credit card;
a smartphone and plan;
a private lease contract.
These financial obligations are usually registered with the Dutch Credit Registration Agency (BKR). You can view your own credit registration for free. We advise checking your BKR information before applying for a mortgage.
Note: not all financial obligations are registered with the BKR. It is important to inform your mortgage advisor of all of your expenses as you may face issues at a later stage if any financial obligations are withheld.
5. Housing expense
The lesser-known, but not unimportant, factor in determining the level of your mortgage: the housing expense. The housing expense is the maximum percentage of your gross means-test income that you can spend on mortgage repayment (including interest).
Your housing expense depends on:
your income (and that of your partner, if applicable);
the actual mortgage rate;
your selected fixed-interest period;
whether you are retired.
So, how much mortgage can I receive?
It's clear that many factors play a role in calculating your maximum mortgage and that these factors are strongly linked. Our calculation tool gives you a good indication of how much you can borrow but for an exact calculation it is better to schedule an appointment with a mortgage advisor. Viisi is happy to help you work through the details during an obligation-free consult!
Download white paper 'Buying a home in The Netherlands'
Do you want to go on a home hunt well prepared? You will find all the information in this white paper.