Mortgage costs: one-off and monthly
What costs are involved in a mortgage? That is actually a question to which we can give several answers. As it happens, you do not only pay monthly costs during the term of your mortgage. You also pay one-off costs when you purchase a home.
One-off costs: purchase and financing costs
You need to pay one-off costs when you buy a home. These can be roughly divided into two kinds: purchase costs and financing costs. You need to be able to pay these expenses with your own funds.
Purchase costs, in addition to the purchase price, include things like transfer tax and the deed of conveyance that the notary prepares for you. Financing costs include valuation costs, the mortgage deed and costs for mortgage advice, amongst other things. In addition, the one-off costs involved in buying a home vary depending on the type of property: is it an existing property or a newbuild?
We have outlined all possible additional costs in this article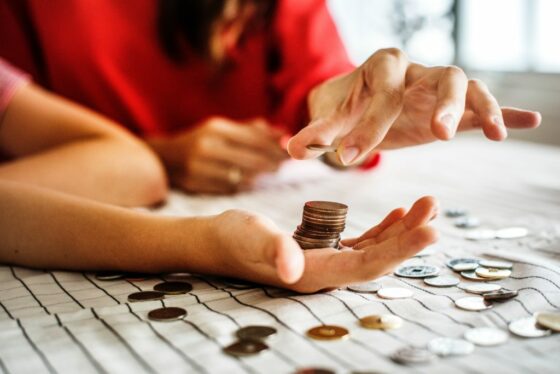 Fees for mortgage advice
Mortgage advice fees fall under the one-off expenses related to purchasing a home. You can take out a mortgage without seeking mortgage advice (execution only), but it is often wiser to obtain assistance from a well-qualified mortgage advisor. Besides, you still pay commission with execution only. Fees for mortgage advice can vary greatly from one advisor to another. Also consider any additional costs for taking out (mandatory) insurance policies!
At Viisi, you can rely on a clear fixed fee with transparent conditions, which we discuss with you during the first telephone consultation. We compare over 35 lenders for you for a first-time buyer's price from € 2,895 (tax-deductible). Our university-educated mortgage advisors would be delighted to offer input and provide brokerage services in taking out a mortgage. In addition, we can arrange suitable life insurance and income protection if required. We are independent and can offer a competitive interest rate appropriate for your situation. And we already have offices throughout the country, so there is a strong likelihood we have an office near you!
See also: Your mortgage in five steps
Monthly costs: mortgage repayment
Have you paid all the one-off costs and did you sign the deed(s) at the notary? Then it's time to start paying off your mortgage. The monthly expenses consist of two parts: the repayment and the interest you pay on the loan. The relationship between these two amounts depends on the type of mortgage that you choose. Are you going for a linear or annuity mortgage?
Calculate your monthly costs
Are you curious about your monthly costs during the term of your mortgage? Our calculation tool gives you a detailed overview.
Would you like to know more about the one-off and monthly expenses that come with your mortgage application? Call us for advice.
Download white paper 'Buying a home in The Netherlands'
Do you want to go on a home hunt well prepared? You will find all the information in this white paper.