How to buy a house in The Netherlands
Wondering what steps to take when buying a house? And what's involved in applying for a mortgage? We'll go through the entire process in 5 steps; from determining your budget to uncorking the first celebratory bottle in your new home. Here's all you need to know in order to buy a house in The Netherlands.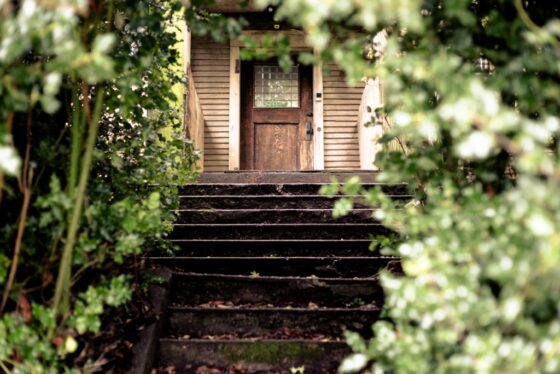 How to buy a house in The Netherlands?
Step 1:
Register for Viisi's webinar
Our webinars are a great way to find out what to focus on in terms of buying a house. In a single evening, we'll take you through all of the aspects involved in buying a home. Whether it's your first home, or if you're selling up and moving on to another property, our advisors are always happy to help you on your way.
Calculate your maximum mortgage together with an advisor
How much can you spend on a house? And how much would you like to spend? These are all key questions at the start of your house hunt. With our calculation tool, you can generate your own initial estimate.
Exploratory mortgage interview
For a complete overview of your options, make an exploratory (phone) appointment with one of our advisors. An exploratory meeting with us is always without further obligation. We'll focus on the following aspects:
Who you are and your housing requirements
Who we are and how we work
Your financial situation, a first estimate of your maximum mortgage, and what you would prefer to spend on monthly payments
What you have to take into account, for example in terms of insurance
Tips when searching for a home
Have you already put in an offer or bought a house? Then we can immediately prepare the mortgage advice and set a follow-up appointment
Read more about our consultations.
Read up on more in our Knowledge Base
Looking for additional reading material? Our Knowledge Base is packed with useful information about mortgages and house-hunting.
Step 2: Get your bearings in the housing market
With your budget in mind, you can start to seriously focus on looking around the housing market. Our tip: make a list of your housing wishes, and use them when you start looking. Search on housing sites such as Funda or Jaap, and walk around the neighborhood where you'd like to live. It can also be wise to engage a purchasing agent, who often has good tips for searching in your area.
Check current prices and bidding information with Walter Living
With Walter Living you can request up-to-the-minute prices and bidding information for all properties. Is a home being offered at a very attractive price, or is the asking price far too high? Has it been previously sold and come back onto the market again later? Through Viisi, you can set up a free Walter Premium trial subscription of no less than 6 months.
Any questions? Your advisor is on standby
Your advisor is always available for questions, even as soon as you start searching, which is great news!
Step 3: Bidding and negotiating
Found a house that suits you perfectly? Then it's time to put in that bid.
Offer with Certainty
How do you put in a winning bid on your dream home? You often hear that you'll then need to make your bid without it being subject to financing, but that's not without risk. Viisi has a solution for this situation: Offer with Certainty. After your exploratory mortgage interview and a check on a number of documents, you will receive a certificate from us with the maximum amount with which you can make an offer on a home without it being subject to financing.
Advice on bidding
Even at this stage of the purchase, a purchasing agent can be useful, as they will provide advice on the amount of your offer, and which resolutive conditions are important. Viisi can refer you to a reliable estate agent if necessary, or check for yourself via Walter Living which amount a realistic bid would entail.
Getting legal assistance
During and after the purchase of your new home, you can use the DAS legal helpline free of charge via Viisi. It's useful for all legal questions surrounding the purchasing, financing, delivery and renovation of your new home.
Step 4: Tailor-made mortgage advice
Signing a preliminary contract of sale
Has your offer been accepted? Fantastic! You can then sign the preliminary purchase contract. You'll need to ensure that, at a minimum, the date when you will be given the keys, any resolutive conditions, and the deposit or bank guarantee are all registered. After signing, you are entitled to a legal cooling-off period of 3 days. You can still cancel the purchase within that period.
Have an appraisal report drawn up
On to the financing: to apply for a mortgage, you'll need an appraisal (or valuation) report. The report will state the market value of your home. You will need this because the lender will want to know whether the home is a good collateral for the loan, plus you are not allowed to borrow over 100% of the market value. The appraisal report is therefore one of the most important documents for a mortgage application, and you will apply for it as soon as your offer has been accepted.
Are you looking to renovate? If so, convey this through a renovation specification. The appraiser will then determine the expected market value after the renovation work. Our mortgage advisors can help you find a good appraiser who works at a competitive rate.
Conducting a mortgage consultation
Perhaps the most important item in our step-by-step plan: the search for the mortgage that suits you best. Make an appointment with your Viisi advisor the moment you need a mortgage. The preliminary work will have already been conducted during the first non-binding conversation, so it's time to get down to the real work. You will be sitting at the (digital) table with your advisor for about 1 to 2 hours.
During this consultation we will discuss, among other things:
Your present and future financial situation
Which type of mortgage is best suited to your situation
Which risks you are willing to take, for example with regard to the fixed-rate period
The interest rates and terms and conditions of various lenders
The exact calculation of your monthly repayments with the lender of your choice
Those risks against which you might have to insure yourself
Tax regulations and tips
Your mortgage advisor will tell you how to prepare for the interview in the right manner. Read more about the mortgage consultation.
Insurance included
Our advice is always a comprehensive advice, and we therefore also discuss risks such as becoming incapacitated for work, death, and the mortgage post-pension. If there are any insurance policies needed, then we will also help you to take these out free of charge.
Need a bank guarantee?
Viisi can also arrange that for you. We work together with swift and knowledgeable partners, with fixed rates.
Applying for a draft mortgage offer
After the consultation, your mortgage advisor will request a draft mortgage quote from the lender of your choice. We also refer to this offer as the interest offer. After a few working days at the latest, you'll receive a quote and will be able to sign.
Find out exactly what you should pay attention to in the mortgage offer.
Acceptance of mortgage application by the lender
After signing the mortgage offer, the mortgage procedure starts with the lender to get your mortgage completed. The acceptance of your mortgage application may take a while, but thanks to our team of lightning-fast mortgage acceptance staff, your application is often completed 40% faster than the national average.
Our mortgage underwriters will prepare your application down to the last detail. If there are any documents missing, they will spot it well ahead of time. They will apply for the mortgage offer of your choice and you will receive a suitable proposal as soon as possible. If you've any further questions, your own Viisi advisor will be happy to discuss them with you.
Step 5: Your property - financed!
Final mortgage offer
As soon as the lender agrees, you can sign the binding offer with the final mortgage offer. You have 2 weeks to reconsider before you sign. As soon as you sign and return this final quote, your mortgage will be completed!
Signing at the notary
If you have received the binding offer, you'll need to make an appointment with the notary. There you'll sign two deeds: the mortgage deed and the deed of conveyance. With the mortgage deed, the lender gets the mortgage charge on the home, and you will then be granted the loan. With the deed of conveyance, you are now the official owner of the property. Once this is signed, you will also immediately receive the keys to your new home!
Are you using some of your own capital, or do you have a mortgage with a construction deposit account? Then discuss this with your notary. And are you looking to buy the house together? If this is the case, then you can, for example, also have a cohabitation contract drawn up by the notary.
Enjoying your new home environment and maintaining your mortgage
It's time to raise a celebratory toast! And to maintain your mortgage. You'll often receive the first payment request after the expiry of a full calendar month following your visit to the notary. That is why the first payment request amount may differ slightly, just like with many other subscriptions or insurances.
So what's next? Our mortgage advisors can continue to help you in the future, for example, if you want to adjust your mortgage, or in the event of a renovation or new home.
Download white paper 'Buying a home in The Netherlands'
Do you want to go on a home hunt well prepared? You will find all the information in this white paper.