When applying for a mortgage, the appraisal report is one of the most important documents for the lender. This document can substantiate that the property (the collateral for the mortgage) is worth enough. The appraisal will also highlight any important details of the property. In this article we explain what is included in the appraisal report and provide you with tips on how to accelerate the acceptance process of your mortgage.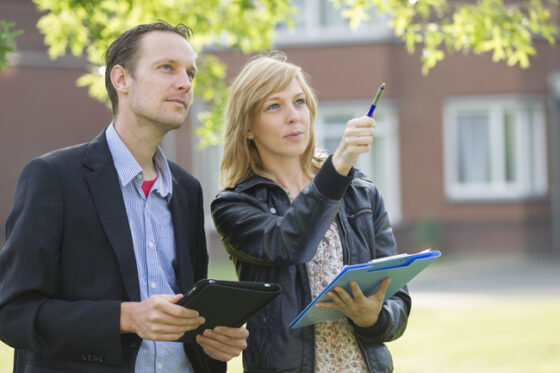 The appraisal report includes
In addition to the market value, the appraisal report also highlights other important aspects. Examples would be the condition of the property or any soil contamination. The report also describes the cadastral information, whether there is a  Homeowner's Association, whether the property is located on private land or has been issued as a heritage building. In short, an important document for the lender in deciding whether or not to accept the mortgage application.
This is what we will do for you
We will fully support you in the appraisal process, so that you can be sure that the appraisal report will be created quickly and will suit your mortgage application. Viisi will request the appraisal from Maatwerk Woondiensten. Maatwerk is a party that has proven to provide speedy and quality service at competitive prices (€ 630 including expenses and VAT). We will then check the report on key points, so that we can address any concerns. Incidentally, the appraised value will be determined by the appraiser himself, on the basis of his own independent insight.
This is what you can do yourself
You can influence the speed of the acceptance process by regularly checking the most common elements of the report. Please see our checklist for more information.
If you nonetheless want to request an appraisal yourself, you should ensure that the report is drafted by an independent real estate appraiser. This means that the report cannot be written by a real estate agent or appraiser who is directly or indirectly involved in the sale. Moreover, the appraisal report must be validated by an independent institute, certified by the NRVT. To ensure that your appraisal report is accepted by all potential lenders, we recommend an NWWI-report.
We think along with you
Have you just bought a house and are you looking for good mortgage advice? Viisi's advisors are there for you, also for custom-made cases. We are happy to think along about your specific situation and can also arrange the valuation report and any insurance for you. Schedule a non-binding call below to discuss your options.