Looking for a mortgage for your renovation? These are the options
So, you've finally found your 'fixer-upper' dream home. Naturally, you know it's going to involve heaps of work! How are you going to pay for the renovation though? You can of course tap into your own capital, but in many cases, you can also include the financing of the renovation in your mortgage. We'll explain how it works. Prefer listening to this article instead of reading?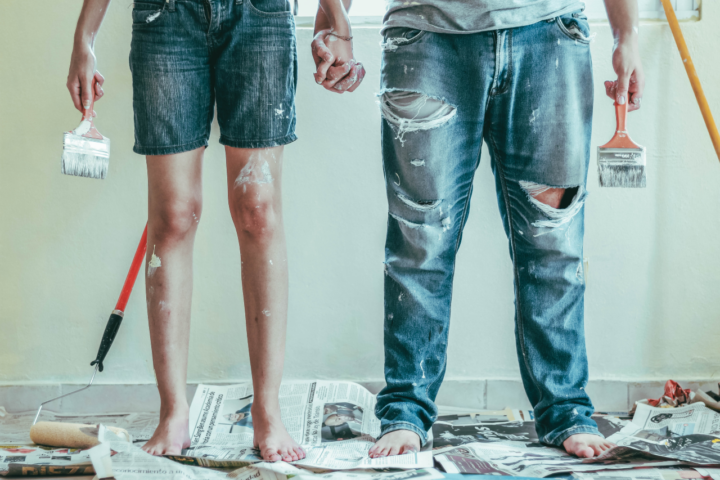 Increase the value of your home
Renovations can significantly increase the value of your property. Could your kitchen benefit from an extension, or are you looking to have a dormer window fitted? These are some of the improvements that will add value to your home, and, an increase in the value of your dream home is not only good for you but also if you're looking to finance your renovation through your mortgage.
In order to determine exactly how much you can include in the financing, the lender will take into account the value of your house after the renovation, compared to its pre-renovation value. Both values are defined within the appraisal report. To determine the value of your house after renovation, you will need to itemise the work that is going to be carried out in a home improvement specification. This itemisation must list those exact aspects that you are renovating, along with the associated costs. As a buyer, you can draw up this itemisation yourself. The lender will decide how much you can include in your mortgage on the basis of these documents.
Usually, you can include about 70% of the renovation costs. The exact amount will be stated in the appraisal report.
Are the renovation costs higher than the increase in value?
Has the valuation expert determined that your new home will not increase in value by the same amount as you are looking to invest in the renovation (as is often the case)? If so, you will have to pay that section of the costing that will not add to the value, as the lender will only finance work that increases the value of your house. Therefore, make sure you allow for this in your budget!
Construction deposit
The full amount that you have budgeted for your renovation is deposited into what is known as a construction deposit (or home improvement account), which contains not only the lender's contribution, but also your own contribution. The amount is deposited in a blocked account, which is utilised by you to pay all invoices directly related to the renovation. Think of it as a kind of separate mortgage account.
Energy-saving measures
Are you planning to make your home more sustainable? If so, you will have an added advantage with some lenders.
For energy-saving measures, you are entitled to borrow up to 106% of the property's value after renovation for instance, instead of the usual 100%. This is also the case for mortgages taken out with the Nationale Hypotheek Garantie (National Mortgage Guarantee). In other words, you can borrow up to 6% over the purchase price for energy-saving renovations, without having to contribute any of your own capital. The precondition for this is that the entire amount must be spent on making your home energy-efficient.
Want to know more?
Do you have any questions about your renovation plans in connection with your mortgage, or would you like Viisi to help you with an appraisal? Feel free to call us for an initial consultation without any obligation.