Making your home more sustainable – step-by-step
Making your home more sustainable is easier than you'd probably think, but how do you get started? In this step-by-step plan, Viisi will outline the process for you, and within just 5 steps, you'll be well on your way to benefiting from a more energy-efficient home!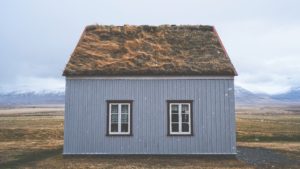 Step 1: Decide which measures you want to implement
Put together a list of your requirements, and what the options are for your home. This is easier than you think: there are several websites that within 2 minutes can work out all those measures that can save you energy and money. They do this based on the specifics of your home, your energy consumption, and energy prices.
The websites differ from each other in a number of ways:
| | | | | |
| --- | --- | --- | --- | --- |
| Website name | Who's operating it? | Does the owner have a commercial interest? | Can you get in touch with the installers via the website? | Specifics |
| De Energiebespaarders(The Energy Savers) | Private initiative | Yes | Yes | Working together with Viisi and with mortgage lenders (Triodos, ABN AMRO, Florius) |
| Verbeterjehuis.nl | Stichting Milieu Centraal | No | No | You can also find many other tips and info about sustainable improvements |
| Greenhome | Part government/ part private | Yes | Yes | Partnerships with 65 municipalities and Rabobank |
| Woonwijzerwinkel | Various Municipalities | No | Yes | Physical stores for more extensive personal advice (at a capped rate) |
| Box Duurzaam | Private initiative | Yes | Yes | Personal approach |
Of course, you can also use all the above websites (and any other initiatives) to estimate the benefits. Overall, the outcomes are likely to be similar. Would you like to know more about heat pumps, solar water heaters and other sustainable measures? If so, you can read more about these topics on the website of Verbeterjehuis.nl.
Are you looking to become more sustainable, but not yet sure exactly with what means and how to do it? And would you like to have your new mortgage completed quickly? With the Energy Saving Budget, you can borrow additional capital for sustainability purposes, but you do not have to choose in advance which measures you will opt for. You will then (depending on the lender) have between 1 to 2 years after taking out your mortgage to utilize the budget for sustainable measures.
Now that you know what can be done and what your investments can yield, it's time to move to step 2.
Step 2: Select how the work will be financed
Grants
Fortunately, municipalities, the central government, and a number of mortgage lenders feel it's important that homeowners encounter as few financial barriers as possible if they're looking to make their home more sustainable.
That's why there are multiple options available to apply for a sustainability grant. A complete overview of grants and loans can be found on the website Energiesubsidiewijzer.nl, which is managed by Stichting Milieu Centraal.
There are national schemes such as the Subsidie energiebesparing eigen huis (Energy- saving in your own home, SEEH) and the Energiebespaarlening (Energy-saving Loan. And there are many municipal schemes, the best known of which is the Duurzaamheidslening (Sustainability Loan).
Municipalities can offer a wide range of other schemes. At the Stimuleringsfonds Volkshuisvesting (SVn), you can view which local measures are offered for making homes more sustainable per municipality.
Using your own capital
If there's no grant available or more money is needed, then you can of course use your own capital. Please ensure that you always maintain a financial buffer for unexpected expenses.
Investing in energy-saving measures is often an investment that yields a return in the shape of lower energy costs. This may yield more than if you would keep the money in a savings account.
If you do not have (sufficient) savings available, or would rather keep that capital separate as a buffer or for other expenses, then increasing the mortgage may be a good option.
Increasing your mortgage
It is also possible to increase your mortgage to finance sustainability improvements. Ask your Viisi advisor about the possibilities within your mortgage. If you don't have a Viisi advisor yet, then you can set up a phone consultation here.
If you make your home more sustainable, the maximum mortgage is permitted to be higher than normal. These are the main deviations:
Based on the property's value: financing up to 106% of the market value after renovation is possible instead of 100%, with the condition that the 'extra' 6% must be fully utilized for sustainability measures.
On the basis of income: if your (joint) income exceeds € 33,000 gross per year, an additional € 9000 may be borrowed for sustainability improvements. This increase also applies if you buy a home that has been rated with an energy label of at least A++ (issued before 1 January 2015), or a home with an energy index or energy performance coefficient of no more than 0.6. New-build homes already comply with this standard, in accordance with the rules of the Bouwbesluit (Building Decree).
On the basis of the energy index: lastly, you can even borrow € 15,000 extra for a 'Nul-op-de-Meter-woning' (Zero-on-the-Meter home). If the energy index or the energy performance coefficient is 0 or lower, the extra borrowing range is even extended to € 25,000. The difference between these two is that with a Zero-on-the-meter home, an equal amount of energy is generated in a year as is utilized. The energy index below 0 means that the woning is self-sufficient in terms of energy at any given time.
The exact interpretation of these options depends on the lender. Most lenders simply allow all the above deviations, but this is not always the case. A few reliable examples of lenders who offer opportunities to increase the mortgage for sustainability are the following:
A final option for taking out a loan is to apply for an aflopend krediet (maturing credits). ABN AMRO's Greenloans is an example of this. The interest rate on this form of borrowing is higher than on a mortgage loan. The advantage is that no notary, appraiser or mortgage advisor is needed to take out the loan. You do not have to be a customer of ABN AMRO for Greenloans, as the loan is available to everyone who meets the set conditions.
Step 3: Submitting applications for financing
On the basis of the budget, the valuation and financing application can be set in motion. For grants and SVn loans, you can contact the relevant authority for information about submitting documents.
With a mortgage application, it is often important that the appraiser who is going to value the home is aware of the sustainability plans and any other scheduled renovations. The appraiser can include these measures separately in the valuation report, and estimate the market value of the property after carrying out the work.
A renovation specification is used in order to submit your intentions to the appraiser. You also provide this document to the mortgage lender, so that there is clarity regarding how much can be borrowed and how much money is held in a bouwdepot construction deposit account.
Step 4: Carrying out the work
As soon as the funds are made available, the work can get underway. Carrying out the work requires craftsmanship, which is why it makes sense to enlist a certified installer.
You can find a certified installer in your region on the following website: Maatwerkadviesvoorwoningen.nl. Some of the organizations in step 1 in the chart can also help you find an affiliate installer directly. You are free to select any installation company. In addition to the price, the experiences of other customers, and the certifications of a company are also key factors to take into account when making your comparison.
Have you arranged the financing within your mortgage? If so, you can have the invoices paid out via the construction deposit account with the mortgage lender.
Step 5: Increased home comfort through a new energy label
Is the work all done? Great, you can now enjoy your extra energy efficient and warmer home.
Are you looking to register the improved energy rating, in order to have your mortgage interest rate adjusted for example? Check on the RVO website to see how you can do this. If you already have an energy advisor, then they can adjust the label for you. If you do not yet have an energy advisor, you can search for one via the Centraal Register Techniek (Central Technology).
With the new energy score, you can get an interest discount on the mortgage from a number of lenders. This can sometimes be adjusted immediately, but sometimes only after the end of the fixed interest rate period.
Less energy consumption also means lower costs, so you might want to consider the following administrative items:
Reduce the monthly amount you pay to your energy supplier.
Don't forget to include certain costs in your income tax, because if you have increased/applied for a mortgage, some of these costs are tax-deductible.
And finally: are you satisfied with your improved home and the lower monthly costs? If so, do tell everyone what the benefits are of making your own home more sustainable, because the higher the numbers of people who start doing it now, the faster our homes in the Netherlands will become more sustainable!