Refinancing your mortgage
Is your fixed interest term about to expire? Are you looking to refinance your interest-only mortgage? Or to refinance your mortgage? With today's low interest rates, it may make sense to consider switching your existing mortgage to another lender. By refinancing your mortgage, you could get a lower interest rate, as well as better terms – or both. It also pays to look beyond the offer of your current lender.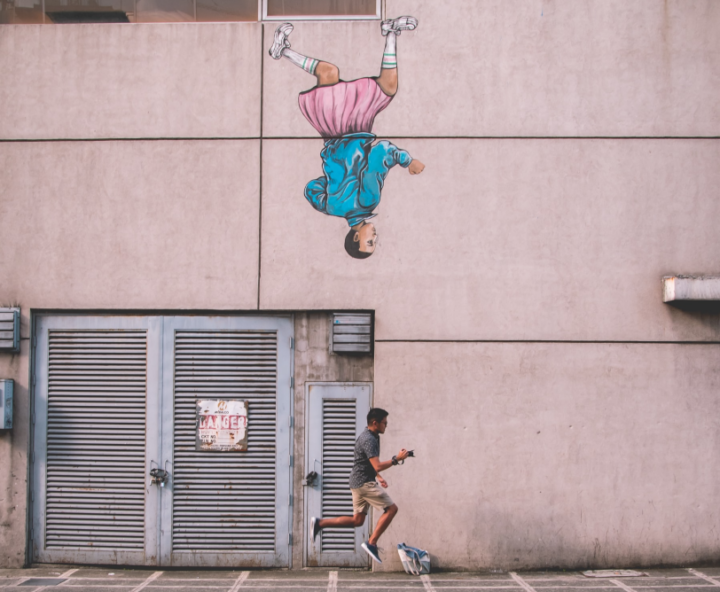 Step-by-step plan for refinancing a mortgage
In this article, we will explain what to look out for, and how to best prepare for refinancing your mortgage.
Step 1: Check the interest rate of your current lender
Refinancing your mortgage is only sensible if your current lender no longer offers the best interest rates and conditions. In a market with 35 lenders, chances are you can get a better deal elsewhere. To calculate your advantage, you will need to find out what interest rate your current lender is offering first. Current mortgage rates can be found online, either on the lender's own website or in an overview of the interest rates charged by all active mortgage providers in the market.
In order to compare the correct interest rates, you will need additional information. First of all, you'll need to find out which risk category your mortgage is in. Lenders offer better rates the lower the mortgage sum is in relation to the value of the home, i.e., the lower the loan figure compared to the property's value, the lower the interest rate. Has your home increased in value recently? If so, you might fall into a more favourable risk category, and be entitled to a lower interest rate. To be eligible, you will have to prove the value of the property, which can be done by having your home valued and submitting the appraisal report. In some cases, the WOZ (Act on the valuation of real estate) assessment is also sufficient.
Tip: Even if you don't refinance and stay with your current lender, you can ask for the mortgage rate to be adjusted to reflect the lower risk.
Do you know the value of the property? If so, then divide the mortgage amount by the property value. The result is known as the loan-to-value ratio. Check the interest rate of your current lender for this specific risk category.
Is your fixed-interest period ending within three months? If so, you should receive a letter informing you of the interest rate offer for the next fixed interest period.
Step 2: Compare mortgage providers
Comparing mortgage rates isn't difficult. One look at the interest rate overview of all of the mortgage providers will tell you whether it might make financial sense to switch to another lender. There is no need to negotiate, as lenders are obliged to communicate their rates transparently on their website.
Tip: providers use different risk categories. Sometimes the interest rate decreases if you borrow less than 90% of the value of the home, while another provider may offer a discount for a mortgage of less than 95% of the market value. Our advisers know the market and can immediately inform you of the available options.
Step 3: Is refinancing possible?
If your income is sufficient, and the mortgage is lower than the value of the property, then refinancing will definitely not be a problem. In the following situations, it is advisable to first assess with one of our advisers whether refinancing is an option:
You borrowed (close to) the maximum amount when you took out the mortgage: due to stricter rules for mortgage lending, you may not be able to borrow the full amount now (even if you have always paid on time);
Your income is now lower than when you took out the mortgage;
You have become an entrepreneur and have been in business for less than three years (there are options for entrepreneurs who have in doing business for a year or more, but this depends on your specific situation);
You have since taken on debt or maintenance obligations;
You have residual debt (again, there are options, but acceptance by a new lender depends on your specific situation).
You can make a preliminary assessment of your options, based on the mortgage calculation tools provided on our website.
You can already estimate the feasibility yourself based on the mortgage calculation tool on our website.
Step 4. Does refinancing make financial sense?
By refinancing your mortgage, it is often possible to save (substantially) on monthly repayments. On a € 300,000 interest-only mortgage, a difference in interest rate of 0.5% already yields a gross saving of € 1500 per year.
But refinancing is accompanied by costs. The one-off costs are:
All these costs are tax-deductible. Penalty interest is usually the main cost item and can be a reason not to switch. We will explain this below using some examples.
Step 5. When is the best time to refinance your mortgage?
The last question deals with when you should actually start the process of refinancing your mortgage. Of course, we are happy to provide advice in this regard: you are always welcome to make a free telephone appointment to discuss your situation directly with one of our mortgage advisers and to determine the best time frame. The following rules of thumb apply:
My fixed interest term expires within 12 months
In this case, it definitely makes sense to have your options assessed at this time. Basically, you can make all the arrangements to refinance your mortgage now, so that you will have a new mortgage in exactly 12 months' time. The longest mortgage offers are valid for 12 months. Of course, it is better to wait a little longer if you expect interest rates to fall in the near future. The lower the interest rate, the sweeter the switch!
My fixed interest term is set to expire within 7 years
First of all, it is important to consider how you expect interest rates to develop. No one can predict with any certainty what mortgage rates will do in the future, so you'll never know the best course of action until after the fact. Are you expecting interest rates to fall? In that case, it would be better to wait. Are you expecting interest rates to rise on the other hand? If so, it may be worth the money and effort to take out a new mortgage at the current low interest rate.
The advantage of refinancing your mortgage is the lower monthly repayments. In addition, you can create more long-term security for yourself. If your interest rate is fixed for the next few years, when you do refinance, you can fix the rate for another 10 or 20 years (at the current low interest rate). The disadvantage of refinancing is the higher penalty interest.
I have more than 7 years left on my fixed interest term
For most people, it is hard to think and plan more than 7 years ahead. Of course, your life can change considerably over a longer period. If you have a lot of time left on the fixed interest term of your current mortgage, the penalty for refinancing is probably too high to recoup the costs through the lower monthly repayments within a manageable period.
I have a savings-based mortgage or annuity mortgage
If the entire mortgage is paid off by a credit balance in a bank savings account or by annuity repayments, then refinancing your mortgage is often not worth considering. This is because the benefit of lower mortgage interest rates in these mortgage types is (partly) counteracted by higher savings account contributions and higher repayments respectively. On balance, a lower interest rate is almost always beneficial, but with these mortgage types, the advantages are limited. It is questionable whether this limited benefit is enough to recover the costs, which often isn't the case.
Tip 1: Take immediate action if you have a partial interest-only mortgage for which the fixed interest term is set to expire within 12 months.
Tip 2: If you have a savings-based or annuity mortgage with a long fixed interest rate, there is no need for immediate action.
We recommend using the information in this blog to assess the benefits and opportunities of refinancing your mortgage. Do you fall in the category: 'Refinancing is almost always a good idea'? Or do you still have reservations about what to do?
If you have any more questions, you can always contact us without obligation. We will gladly discuss the options with you.