Roxy was born and raised in Heerhugowaard, where she still lives today. This is set to change, as she is increasingly commuting to Amsterdam where her boyfriend lives. She studied Law at the VU University in Amsterdam, and then successfully completed a Master's Degree in Criminal Law.
Roxy knew about Viisi before she went to work there. She worked at a solicitor's office and often saw Viisi's name pop up as an advisor. She found out a bit more about them, and was soon attracted to the company and the open vacancy for a consultant. Roxy is hoping to continue to grow with Viisi and utilise both its and her full potential.
When Roxy's not working, she participates in local politics as a councillor in Heerhugowaard for the D66 party, and tries to combine this as well as possible with her work and her relationship. Roxy likes staying in and watching series when the weather's grim; when it's good however, she likes to be outside. She loves city trips and weekends away and has plans to start working out a bit more.
Roxy's roles
Viisi is the first financial organisation in the world to implement Holacracy, and one of the few organisations that has opened up its entire organisational structure to anyone interested in it.
Below are some of Roxy's roles:
Bijhouder slack-kanaal Advies controle
Expert Arbeidsongeschiktheid
Expert Nederlanders in het buitenland
Lead Link
Secretary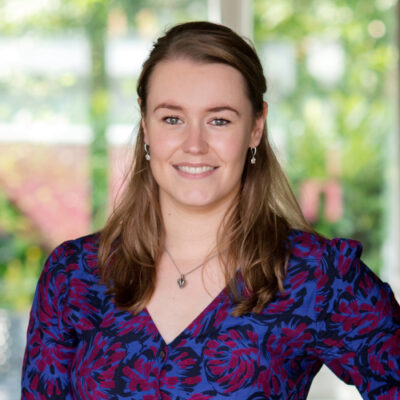 Roxy van Dijk
E-mail:
[email protected]
What customers are telling about Roxy