Previshka was born and raised in Surinam. At the age of 9, she came to the Netherlands and went to live with her family in Almere. By the end of 2021, she'd moved into the new home she purchased in Lelystad, together with her boyfriend, who made the switch from The Hague to there. Previshka earned a Bachelor's degree in public administration and organizational sciences, and then went on to successfully complete a Master's degree in business administration with the specialization 'strategy and organization'. She attended the VU in Amsterdam for both studies. In 2017, she worked for Rabobank as a customer advisor in addition to her studies. She was subsequently employed as a project management officer at Losberger de Boer, a specialist in modular space solutions, who facilitate tents for example for the 'testing streets' of the GGD health organization in the Netherlands.
Previshka and her boyfriend had been looking around for a house for sale since February 2021. In the summer, that picked up momentum, and she noticed it wasn't easy to navigate the market as a first-time buyer. Via Linkedin and Facebook ads, Previshka eventually ended up at Viisi, where she was impressed by how clearly everything was explained and how she was guided in making the right choices. Thanks to her colleague Karlijn, her mortgage was processed swiftly. She also picked up on a vacancy for a consultant at the company, and it seemed like a lot of fun to her; she especially liked the idea of having so much contact with customers.
Previshka has obtained her motorcycle license and likes to take her motorbike out for a ride when the weather's good. She used to frequent the gym but has now found other activities for the time being during the lockdown. In addition to motorcycling and working out, Previshka likes to read, watch Netflix series on the couch, and go out with friends.
Previshka's roles
Viisi is the first financial organisation in the world to implement Holacracy, and one of the few organisations that has opened up its entire organisational structure to anyone interested in it.
Below are some of Previshka's roles:
Adviseur Starters
Bijhouder voorwaarden geldverstrekkers
Secretary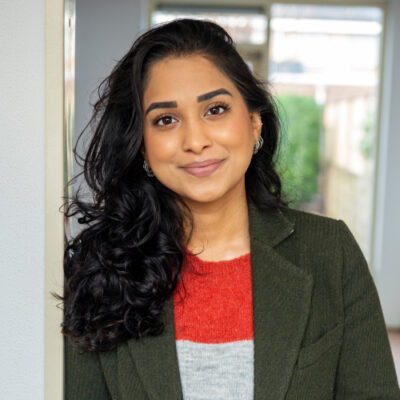 Previshka Bisnathsingh
E-mail:
[email protected]
What customers are telling about Previshka