Iris was born in Amstelveen, grew up in Purmerend, and now lives in the center of Zaandam, where she is fully settled in.
She has just finished her bachelor's degree in Business Analytics at the VU. It wasn't exactly her thing, but she still completed the program with a minor in Risk Management in Financial Institutions because that was where her interests lay!
Her interest in the financial world is partly due to her mother, who completed a financial program to handle all sorts of financial matters for her family. Iris found that appealing as well.
Alongside her studies, she has been working for 3.5 years at Brand New Day, in the private clients department. Later she ended up at Viisi where she would like to help clients finance their dream home.
Does she do anything besides finance? Definitely! She plays tennis, goes to the gym, and enjoys jogging. She's also open to playing games like Clever, Qwixx, and Ticket to Ride. And if you're looking for tips on true crime series, you're sure to find them from Iris!
Iris' roles
Viisi is the first financial organisation in the world to implement Holacracy, and one of the few organisations that has opened up its entire organisational structure to anyone interested in it.
Below are some of Iris' roles:
Adviseur Noord-Holland
Welcome caller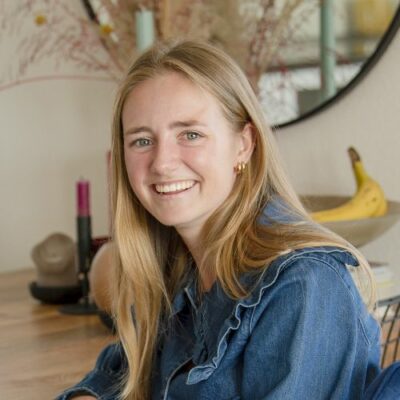 Iris Wilms Floet
Telefoon: 0208118800
E-mail:
[email protected]
What customers are telling about Iris