Fatih lived in Venlo until he was 19, but after that he moved around quite a bit – no less than nine times in fact, and was in student accommodation in Nijmegen and Rotterdam, among other places, and studied Communication Sciences in Utrecht. He has been married since 2013, and lives with his wife and their White Swiss Shepherd Dog in a nice house with a garden, near the centre of Amersfoort.
At Viisi, Fatih works on our video productions with Michael. Not surprising, because he has been an entrepreneur in the media sector since 2009. Together with his brothers, he has an office and TV studio in Rotterdam where they handle a wide variety of productions. They also do outdoor assignments too, from wedding videos to documentaries about the first Turkish guest workers in all kinds of European countries. In doing so, he learned a lot about how his own parents, whom he unfortunately lost early on, probably experienced their first few years in the Netherlands. His talents aren't just restricted to video though: he also still publishes two Turkish-language monthly magazines that are distributed throughout the Netherlands.
He happened to end up at Viisi via LinkedIn. During the Covid lockdowns, he realized that he was looking for more stability, and his part-time work at Viisi allows him to perfectly combine all his projects. In addition, he is happy with the freedom that Viisi extends: colleagues are always enthusiastic about new ideas, and, according to Fatih, it feels like you are still self-employed, but you still have other support through the company.
Does he still have time for other things? Yep, Fatih even gets out of bed in the middle of the night for Formula One, football or basketball broadcasts. The game he likes to play himself is futsal. He also loves to cook and try out all kinds of new meals with his brother, from pizzas to barbecue experiments. Also, if you happen to be a Game of Thrones, Breaking Bad, Seinfeld or Friends aficionado, go talk to Fatih!
Fatih's roles
Viisi is the first financial organisation in the world to implement Holacracy, and one of the few organisations that has opened up its entire organisational structure to anyone interested in it.
Below are some of Fatih's roles:
Eindredacteur YouTube
Movie/podcast/fotomaker
Viisi hypotheekpodcast
YouTube Analist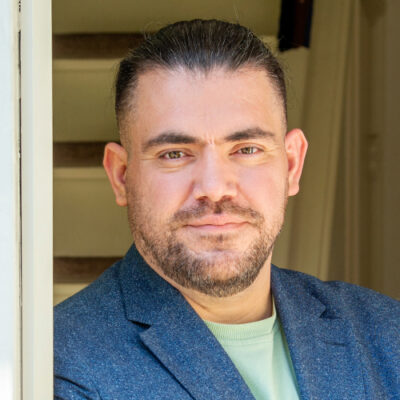 Fatih Karaman
E-mail:
[email protected]
What customers are telling about Fatih