Allisha was born in Purmerend, but raised in Edam. She has been living in Hoorn with her boyfriend and their 2 cats (identical brothers) for over 18 months now, and there might be the addition of a dog to the household someday too, as she is also crazy about canines.
Before she started at Viisi, she worked for the Deen supermarket chain for almost 9 years (which has since been taken over by Vomar). The situation at work enabled her to complete an education, and that in turn resulted in her obtaining her MBO4 diploma, which was pretty handy!
She came across Viisi through her colleague Yentle, someone in her group of friends, who put in an appeal via Instagram, and coincidentally, she was already wondering what she wanted to do in terms of work. After 2 weeks of indecision, she decided to go ahead and apply for the vacancy, and with success! You are most likely to find her at our location in Hoorn, where she will be working in the Happiness Factory circle.
In her spare time, Allisha enjoys eating out, walking her parents' dog, and going to the gym. She is notorious for her clumsiness. For example, she regularly dislocates her thumb, and when she was still playing football, she spent more time in the treatment room more than on the pitch. So, just be careful if she's in the vicinity!
Allisha's roles
Viisi is the first financial organisation in the world to implement Holacracy, and one of the few organisations that has opened up its entire organisational structure to anyone interested in it.
Below are some of Allisha's roles:
(Digitale) postverwerker
Administratief ondersteuner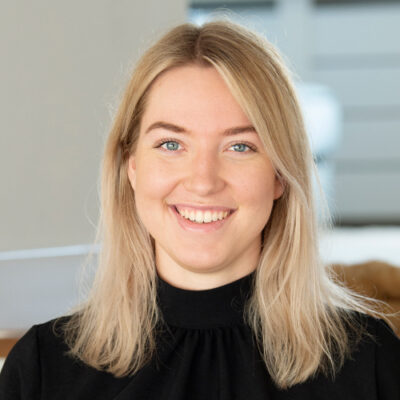 Allisha Koorn
E-mail:
[email protected]
What customers are telling about Allisha