9,784
mortgages
9.8
average customer rating
€3.6 billion
financed by mortgages
Let us find the best mortgage solution for you. It's what we do all day.
Your mortgage in 5 steps
First call appointment
During the call you will find out what your options are.
Personal online video conversation
We discuss which mortgage is best for you.
Tailor-made mortgage offer
We look for the right lender that meets your wishes.
The application to the lender
We prepare the application completely and you will receive a suitable proposal.
Financed your house!
You can go to the notary for the keys to your house.
How we work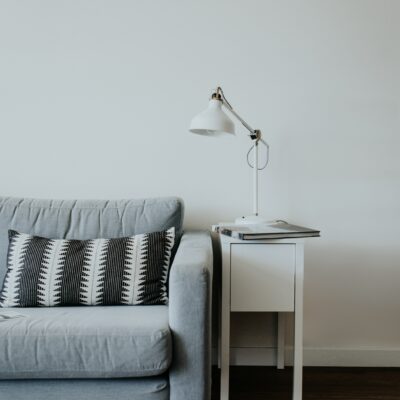 Living in Zwolle
Zwolle has about 130,000 inhabitants and traditionally it is one of the Hanseatic cities. You can see that in the town's history. But it is also the place to be for shopping, culture and gastronomy.
Think for example of the 3-starred restaurant the Librije of Jonnie and Thérèse Boer. But this pretty Hanseatic city has a lot more to offer! A centre with nice cafes and small restaurants on the Melkmarkt and the Grote Markt, shops and historic buildings such as the Sassenpoort and bookstore Waanders in de Broeren which is located in one of the oldest churches in Zwolle. Another eye-catcher is museum de Fundatie. In addition, the surroundings of Zwolle are more than worthwhile to discover. Because of its strategic location Zwolle is also called 'The Gateway to the North'. It really plays the regional key role and therefore attracts a lot of interest. The large Friday and Saturday markets draw a huge crowd. Zwolle is also known for its various summer festivities, such as the Blue Finger Days and the Street festival.
Windesheim University of Applied Sciences, art academy ArtEZ, the Isala hospital, businesses, aspiration, you name it and it's there. If you want peace and quiet then the choice is wide, the surroundings are beautiful and versatile. Zwartsluis, Kampen, Elburg and Dalfsen in the area are well worth a visit. Fortunately, the Peperbustoren of Zwolle can still be seen from afar and makes for a characteristic landmark.
More and more house hunters are settling in Zwolle. Would you like to learn about the developments in the housing market and with what changes in the mortgage market you will have to reckon? Our mortgage advisors are fully informed and will be happy to help you find and finance your dream home.
Your situation
Are you going to buy your first house, do you want to remortgage your property or are you going to buy a next house?
Including mandatory or desired term life insurance(s)
MyViisi: documents can be simply and securely uploaded online
Academically educated advisors
One fixed advisor for the entire mortgage process
Professional mortgage advice Zwolle
Are you looking around on the Zwolle housing market or do you already have a dream house in mind? Viisi's mortgage advisors will be happy to think along with you and to help you find a mortgage that suits your situation and wishes. By the way, did you know that:
The average price of a house in Nijmegen is € 298,000
You pay an average of € 2,390 per square meter
Every month some 174 houses change hands
A house is for sale for an average period of 38 days
Assendorp, Veerallee, Pierik, Oud-Ittersum, Berkum and the relatively new Stadshagen may be interesting neighbourhoods for you.
Want to know your possibilities?
Schedule a no-obligation telephone meeting to find out about a mortgage loan when it suits you. Are you looking beyond Zwolle? In that case we may also be able to help you with a mortgage advice. We have offices throughout the country and there is always a place nearby for you. At the bottom of this page you will find our contact information and an overview of our branches.