Mortgage advisor The Hague
Moving to a new country and purchasing a home in The Hague can be a daunting experience. At Viisi, we specialise in assisting expats living or working in The Hague with a comprehensive mortgage advisory service. If you're curious about the options available to you as an expat in The Hague, don't hesitate to reach out. Contact us for a complimentary consultation with our dedicated mortgage advisor in The Hague, who is ready to guide you through the process and answer all your questions. We're here to make your transition and home-buying journey as smooth and stress-free as possible.
Schedule a free appointment
14,281
mortgages
9.8
average customer rating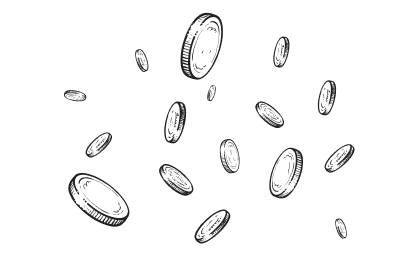 €5.7 billion
financed by mortgages
From house-hunting to house-warming in 5 steps
You've started house-hunting, but how much can you borrow?
Thoroughly prepared through our webinar
In a single evening, we'll take you through all of the aspects involved in buying a home. Whether it's your first home, or if you're selling up and moving on to another property, our advisors are always happy to help you on your way.
Calculate your maximum mortgage
Before you start looking, you'll naturally want to know how much you can borrow. By using our online calculation tool, you can generate your own initial estimate.
Check current prices and bidding info with Walter Living
Use Viisi for a free trial subscription of no less than 6 months at Walter Living. This allows you to request up-to-the-minute price and bidding information on all properties. Is a property being offered at a very attractive price, or is the asking price far too high? Has it been sold before and come back onto the market again later? You'll get to see it all!
Full service, we can connect you to all relevant parties
Viisi clients take advantage of our extended network. We connect you to the best real estate agents, appraisers, notaries, building inspectors etc.
Phone appointment with an advisor
We'll conduct a preliminary meeting by phone, and with us, it's always without further obligation. This way, we can find out together within half an hour whether we're able to help you. We can almost always provide a direct insight into the possibilities open to you.
Schedule a call appointment right away
Looking for more reading material?
Our knowledge database is packed with useful information on mortgages and house-hunting.
Bidding on a property
Offer with certainty
An offer without a financing condition increases your likelihood of a successful bid. It is not without risks however, which is why Viisi, in collaboration with BNP Paribas, introduced Offer with Certainty. After a thorough assessment, we will issue you a maximum figure with which you can make an offer that is not subject to financing.
Legal guidance
During your search and after the purchase of your new home, you can make free use of the DAS legal helpline, which is useful for any legal questions surrounding the purchase, financing, transfer and renovation of your new home.
Are there any other questions on your mind? Your advisor is on standby.
Your advisor is always available for questions during your search. That's great news!
Offer accepted? Let's get started!
Tailored mortgage offer
During the consultation, we'll discuss which mortgage best matches your requirements, and look for a mortgage lender who can meet your needs. We'll compare interest rates and processing times, look for the perfect fit, and calculate exactly what your monthly payments would be.
Insurance included
Are you in need of term life insurance or income protection cover? That won't cost any extra money with Viisi.
Need an appraiser or bank guarantee?
Look no further, because Viisi can also set that up for you. We work together with a number of fast and knowledgeable partners, with competitive rates.
Your application with the mortgage lender
A 40% faster processing rate for your mortgage
Our team of lightning-fast mortgage underwriters will prepare your application down to the last detail, and apply for the mortgage offer of your choice. You will receive a suitable proposal as soon as possible. Do you have any further questions? Your advisor will be happy to discuss them with you.
Final quote
Have you agreed to the mortgage proposal, and did all your documents receive a positive assessment? If so, you will then receive a final mortgage offer. All you need to do afterwards is sign, and your mortgage is done and dusted!
Your home = financed!
Congratulations! ? You can head over to the notary and pick up the keys to your house. Let's all toast to that!
Through Viisi, your upcoming tax return and provisional refund are arranged.
The (expat) housing market in The Hague
The housing market in The Hague is diverse: from Kijkduin to Ypenburg, Benoordenhout, the vibrant city centre and the melting pot of cultures around Zuiderpark. You can live in a beautiful old building with classic gables in the city centre, in a contemporary newbuild development in Leidschenveen, a high-rise close to the station, or beside the dunes in Vogelwijk. The Hague is a city of contrasts. Whether you opt for sand or moorlands, there is always a neighbourhood to suit you.
The Hague is a wonderful city in which to live and work. At Viisi Den Haag, we know that only too well. Historic districts close to the centre, such as Zeeheldenkwartier, Bezuidenhout, Willemspark, Archipelbuurt and Regentessekwartier have become incredibly popular in recent years. Most homes in these areas consist of conversions; a ground floor apartment and two upstairs apartments, or three or four apartments above one another.
Already want to find out more about your maximum mortgage and the corresponding monthly expenses? You can calculate your maximum mortgage with Viisi's mortgage calculator.
What are the latest developments on the housing market in The Hague?
Our academically-educated mortgage advisors at Viisi have an in-depth knowledge of The Hague's housing market. We stay updated on market developments and trends to provide you with tailored mortgage advice. In recent years, the historic neighbourhoods near the city centre of The Hague have gained significant popularity. These areas primarily consist of converted buildings, typically featuring a ground floor apartment and two upper-level apartments. Questions often arise regarding maintenance responsibilities and mortgage provisions for such properties, and at Viisi, we have the expertise to address these concerns.
Interestingly, The Hague differs from other sought-after cities like Amsterdam and Utrecht in terms of property price growth. These cities attract many first-time buyers due to the presence of numerous colleges and universities. The Hague, lacking universities, experiences slightly less housing market pressure. Nevertheless, finding the right home in The Hague can still be a considerable task requiring careful planning.
Your situation
Are you going to buy your first house, do you want to remortgage your property or are you going to buy a next house?
Including mandatory or desired term life insurance(s)
MyViisi: documents can be simply and securely uploaded online
Academically educated advisors
One fixed advisor for the entire mortgage process
Extended network of real estate agents, appraisers, notaries etc.
Through Viisi, your tax return and provisional refund are arranged
Do you need (expat) mortgage advice in The Hague?
Do you enjoy diversity? Then a home in The Hague might be the right option for you. Not only are there appealing modern homes to be found in the vibrant centre, you will also feel right at home in the multicultural neighbourhoods around Zuiderpark. Do you prefer the beach? Then Vogelwijk is an ideal choice. But naturally, The Hague has numerous attractive areas where you could find your dream home. Whether you already have your eye on a home and have made an offer, or are still busy looking, you can always come to Viisi for anything mortgage related. Looking for mortgage advice in The Hague? Then you are welcome to visit our office at 2 Louis Couperusplein. Book an initial no obligation telephone consultation with one of our Viisionaries now.
Navigating mortgages for government officials on probation
In the city of opportunities that is The Hague, the labour market thrives, particularly for those with political aspirations. If you've recently graduated and are considering a career within various government institutions, The Hague might be the ideal place to establish yourself. However, many of these roles come with a unique challenge: initial appointments are often on a probationary basis, without the security of a permanent contract. This trial period, though uncertain, shouldn't deter you from exploring mortgage options. 
At Viisi, we have extensive experience in such scenarios, and we're here to provide you with expert guidance to ensure you can confidently navigate the path to homeownership. Your dreams and ambitions in The Hague can still align harmoniously with your housing goals, and we're here to make that happen.
Expat housing & mortgage webinar in The Hague
Check out our complimentary Expat Housing & Mortgage Webinar in The Hague! During this information evening, we will look at every step involved in purchasing your own home in The Netherlands: orientation, searching, purchasing, and financing, including mortgage advice. Meetup online with our Viisi advisors and ask any questions you have in an informal setting by chat.
Professional mortgage advice in The Hague
Want to know what your options are in Rotterdam as soon as possible? Then schedule a mortgage consultation in Rotterdam with one of our mortgage advisors now. Curious about your options in other cities near Rotterdam? Then too, you are welcome to come to Viisi! As it happens, we also have offices in Haarlem, Alkmaar, Leiden and Utrecht. Learn more about Viisi here and book a no obligation consultation.
Let us find the best mortgage solution for you. It's what we do all day.
{{ review.review }}
{{ review.name }}
Review via:
{{ review.advisor }}