Mortgage advice Amsterdam Amstel
Full service mortgage advice for expats living or working nearby Amsterdam Amstel
Schedule a free appointment
13,450
mortgages
9.8
average customer rating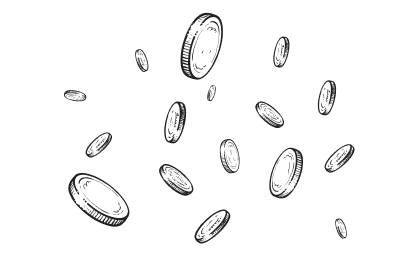 €5.3 billion
financed by mortgages
Let us find the best mortgage solution for you. It's what we do all day.
From house-hunting to house-warming in 5 steps
You've started house-hunting, but how much can you borrow?
Thoroughly prepared through our webinar
In a single evening, we'll take you through all of the aspects involved in buying a home. Whether it's your first home, or if you're selling up and moving on to another property, our advisors are always happy to help you on your way.
Calculate your maximum mortgage
Before you start looking, you'll naturally want to know how much you can borrow. By using our online calculation tool, you can generate your own initial estimate.
Check current prices and bidding info with Walter Living
Use Viisi for a free trial subscription of no less than 6 months at Walter Living. This allows you to request up-to-the-minute price and bidding information on all properties. Is a property being offered at a very attractive price, or is the asking price far too high? Has it been sold before and come back onto the market again later? You'll get to see it all!
Phone appointment with an advisor
We'll conduct a preliminary meeting by phone, and with us, it's always without further obligation. This way, we can find out together within half an hour whether we're able to help you. We can almost always provide a direct insight into the possibilities open to you.
Schedule a call appointment right away
Looking for more reading material?
Our knowledge database is packed with useful information on mortgages and house-hunting.
Bidding on a property
Offer with certainty
An offer without a financing condition increases your likelihood of a successful bid. It is not without risks however, which is why Viisi, in collaboration with BNP Paribas, introduced Offer with Certainty. After a thorough assessment, we will issue you a maximum figure with which you can make an offer that is not subject to financing.
Legal guidance
During your search and after the purchase of your new home, you can make free use of the DAS legal helpline, which is useful for any legal questions surrounding the purchase, financing, transfer and renovation of your new home.
Are there any other questions on your mind? Your advisor is on standby.
Your advisor is always available for questions during your search. That's great news!
Offer accepted? Let's get started!
Tailored mortgage offer
During the consultation, we'll discuss which mortgage best matches your requirements, and look for a mortgage lender who can meet your needs. We'll compare interest rates and processing times, look for the perfect fit, and calculate exactly what your monthly payments would be.
Insurance included
Are you in need of term life insurance or income protection cover? That won't cost any extra money with Viisi.
Need an appraiser or bank guarantee?
Look no further, because Viisi can also set that up for you. We work together with a number of fast and knowledgeable partners, with competitive rates.
Your application with the mortgage lender
A 40% faster processing rate for your mortgage
Our team of lightning-fast mortgage underwriters will prepare your application down to the last detail, and apply for the mortgage offer of your choice. You will receive a suitable proposal as soon as possible. Do you have any further questions? Your advisor will be happy to discuss them with you.
Final quote
Have you agreed to the mortgage proposal, and did all your documents receive a positive assessment? If so, you will then receive a final mortgage offer. All you need to do afterwards is sign, and your mortgage is done and dusted!
Your home = financed!
Congratulations! ? You can head over to the notary and pick up the keys to your house. Let's all toast to that!
Viisi on the Amstel
Like Uber, Viisi is based in Spaces The Cloud, the ultra-modern office complex a stone's throw from Amsterdam Amstel station. This part of the capital, which includes Watergraafsmeer, Indische Buurt and Oosterparkbuurt, amongst others, is exceptionally popular with highly skilled workers.
The general rule is: the closer to the city centre, the higher the average price. A few neighbourhoods stand out in Amsterdam East. Most homes around the Amstel, Weesperzijde and Wibautstraat are very pricey. Prices in excess of 7000 Euros per square metre are not unusual here. Looking more towards the A10? Then property prices are significantly lower. Beyond the ringway, in Diemen for example, it is far more affordable! Let us advise you of your financial options in advance, with no obligation. Then you can act quickly in this popular market.
Amsterdam Amstel is vibrant!
A leopard can change its spots. In 2007, this part of Amsterdam was regarded as a problem area, but it has now largely shaken off the slum reputation. Amsterdam East is hot & happening. Amsterdam East is vibrant! A place where residents descend upon Oosterpark on summer's days, grab a bite in one of the many restaurants, shop for new, trendy clothes and do their day-to-day shopping at the Dappermarkt or Albert Heijn (the area is virtually littered with them).
Moreover, traditional Turkish bakeries and eastern supermarkets are never far away if you live in Amsterdam East. "The multicultural area around the eastern A10 motorway is known for its green infrastructure", explains Deni Nozic, mortgage advisor at Viisi. "Wide streets such as Middenweg and Wibautstraat alternate with squares and alleys. Besides, numerous 19th century buildings and a number of cultural hotspots are to be found here. The most eye-catching are Oosterpark, Artis and the Tropenmuseum."
Your situation
Are you going to buy your first house, do you want to remortgage your property or are you going to buy a next house?
Including mandatory or desired term life insurance(s)
MyViisi: documents can be simply and securely uploaded online
Academically educated advisors
One fixed advisor for the entire mortgage process
The residents of Amsterdam East
Many young families, cargo bikes with children, and sports facilities. Welcome to Amsterdam East. An area where development is in full swing, with housing developments and new offices around the Amstelkwartier, Amstel station, Eenhoorngebied and the Science Park, amongst others. The population of Watergraafsmeer is therefore expected to increase by 25 percent in the coming ten years. "Whereas this neighbourhood used to consist largely of an aging population, it is predominantly students and young families that are moving to Watergraafsmeer nowadays. Those families are also to be found in the Oostelijk Havengebied, although the aging population is increasing exponentially. Particularly in the Turkish and Moroccan communities", according to Deni. In the last ten years, the Indische Buurt has evolved from a deprived area into a mixed urban neighbourhood.
In a municipal survey, half of residents said they thought the area had improved. Similar to Betondorp, there are a relatively high number of homes for first-time buyers here. "Proportionally, IJburg is the part of the city with the most children. Of the newbuild development's 19,000 residents, almost 6000 are children."
Neighbourhoods
Americans, Brits and Asians living in cities with over a million inhabitants are often surprised by the small-town feel of our capital city. The centre with all its terraces, shops and entertainment venues is never more than twenty minutes away from Weesperplein, Javastraat, Oosterpark or Ijburg by tram or bicycle. "Compare that to London, where it takes an hour and a half to travel from east to west by tube. Even in large parts of Diemen, the city centre is virtually in your back yard", says Deni. "Take tram 9 at Diemen Sniep and you can be at Dam Square within twenty minutes. Partly for that reason, neighbouring Diemen has become increasingly popular in recent years with highly skilled workers who want to escape the bustle of the city, but would rather not venture into the polder." Diemen centre is very suitable for first time buyers and you can find somewhat larger (thus more expensive) homes in Noord.
Another striking aspect of Amsterdam East is the construction year of most apartments here. While West has many apartments built in the fifties and sixties, there are considerably more that were built after 1970 in the east of the city. At least half. Across the whole of Amsterdam, around 50,000 new homes will be built by 2030. A new artificial island of eighty hectares is being created in the IJmeer, where at least 600 houses will be built every year between 2020 and 2026. The plan is part of IJburg phase 2, which includes Centrumeiland and the future Buiteneiland.
The housing market in Amsterdam East
Those looking acquire a home in Amsterdam will have to dig deep into their pockets in any case. Around 250,000 Euros will buy you a mere 50 square metres, although that is naturally highly dependent on the area you choose. Those who consult the city of Amsterdam's interactive map of property values will soon notice stark differences. In general: the closer to the city centre, the higher the average prices. A number of neighbourhoods stand out in Amsterdam East. Most homes located around the Amstel, Weesperzijde and Wibautstraat are very pricey. Prices in excess of 7000 Euros per square metre are not unusual here. One encounters similar prices in parts of Watergraafsmeer, around Copernicusstraat and Mariotteplein.
Park de Meer, the place where Ajax used to play home matches, is somewhat closer to the A10 motorway. Property values are noticeably lower here, around 4000 Euros per square metre. You should be able to find a single-family home here for 425,000 Euros. It is even cheaper just outside the city. In Diemen, you can shop away for a home on a budget of 275,000 Euros.
Mortgage advice in Amsterdam Amstel?
It is busy, homes are more expensive and residents are often a little less happy. Yet very many people dearly want to live in Amsterdam. "Sociologists and other professors have different explanations for that. We think it is because the city simply offers what highly skilled workers seek. A combination of working, going out, restaurants, shopping and cinemas. You can find everything around the corner in Amsterdam East", according to Deni.
As a result of that popularity, it is no easy task to find a home in this part of the city. The number of homes sold is actually reducing. People are staying put, knowing what a challenge it is to find a new pad. And homes that do come on the market disappear quickly in most cases. That is why Deni from Viisi says: be sure to do your homework. "Know in advance what your financial options are and ensure you receive sound advice. No matter how badly you want a home, do not make an offer without a condition of financing. We know exactly how to incorporate this clause without slowing down the purchasing process. Simply a question of giving us a call and popping in. After all, we are just around the corner."
Curious to find out what we can do for you?
Are you looking for mortgage advice in Amsterdam Amstel? Then fill out the form on our website. Our advisors are happy to help you and the first appointment is non-binding and free of charge.