Taking out a mortgage: 10 steps to owning your own home
At Viisi we know that taking out a mortgage is challenging enough, especially for starters. We guide your through the entire mortgage process in 5 simple steps. You may find yourself wondering what's happening behind the scenes: how do you place a bid and what do you include in the purchase contract? We've developed an extended version for the detail-lovers among us: 10 steps to owning your own home!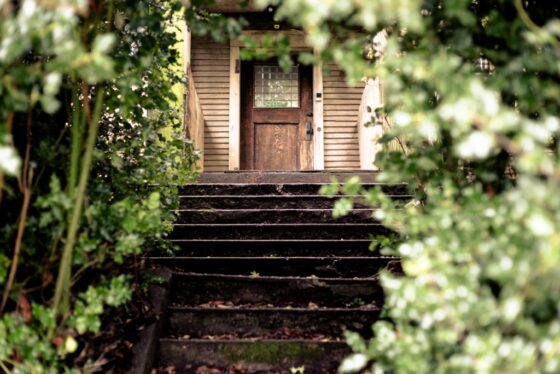 1. Budget
When the house hunting begins, you often don't know what your maximum mortgage amount is. You'll also want to think about what the preferred monthly expense is for your personal situation. You may wish to have room for additional savings!
Start by checking with the use of our calculation tool or make an obligation-free telephone consultation with one of our advisors to get yourself oriented. In this phase, it is a good idea to familiarise yourself with several different mortgage advisors.
Have you already found your dream house or are you going for a new construction project? Complement your calculations with the market value of the house. Based on this information, you can then check whether you qualify for sufficient financing. If this isn't the case, you will probably need to consider investing own funds or a starters loan or a gift.
Read more about the various factors involved in calculating your mortgage here
2. Orientation
Now that you've determined your budget, you can get serious about orientating yourself in the housing market. Top: make a list of your housing needs to base your search on. Real estate sites such as Funda and Jaap feature extensive options depending on your budget and desired location.
When searching for a home in the Randstad, it is a good idea to work with an estate agent. This can save on both time and money! Prefer to fly solo? Ensure that you are familiar with the current pricing of the local housing market so that you can make informed decisions.
3. Making an offer
You've found your dream house. Time to start the bidding and negotiations! It's safest to place a conditional offer (onder voorbehoud van financiering) to protect yourself from a hefty fine if you are unable to finance the purchase and must withdraw your accepted bid. If you choose to place an unconditional bid to increase the chance of your offer being accepted, you need to be aware that the fine for withdrawing an accepted bid is 10% of the purchase price.
An estate agent can also be very useful during this period as well: they can advise regarding the amount of your offer and the conditions which you can apply to it.
4. The purchase contract
Had your offer been accepted? Congratulations! You can now sign the purchase contract. Ensure that you stipulate the date of the key transfer, the conditions precedent and the security deposit or bank guarantee.
After signing the purchase contract, you are entitled to a statutory reconsideration period of 3 days; within which you may withdraw from the purchase. You won't be the official owner of the property until signing the transfer deed (see below) at the notary office.
5. Appraisal report
Back to the financing. To determine the market value of your home, and therefore the maximum mortgage amount, you will require an appraisal. This report is prepared by an appraiser. Viisi can assist you to ensure that you receive a report well-suited to the mortgage application and in a timely manner.
Decide whether you want to renovate the property before requesting the appraisal. Should you wish to conduct renovations, the market value will be set to the expected post-renovation value.
A building inspection is also a standard component of the purchase conditions. This is often not required for your mortgage application but is recommended.
6. Mortgage advice consult
When you actually require a mortgage, you will schedule an advice consult. It is important that you find an advisor that is well-suited to your needs and wishes.
You can choose between three types of advice:
execution only (no advice)
advice from a specific bank
advice from an independent advisor
An independent advisor is recommended as more mortgages are included in the comparisons. Be aware of any hidden costs for securing (obligatory) insurance.
In the advice consult, you will discuss which mortgage type you would like, how long you wish to secure the mortgage rate and which insurance you will be including.
Insurance
When closing on a new mortgage you are sometimes required to take out property insurance and a life insurance policy. It may also be advisable to secure insurance for unemployment, legal expenses or living expenses. Seek thorough advice from an independent mortgage advisor.
With Viisi, all mandatory insurance is included in the price.
7. Draft mortgage offer
You will close on a mortgage after the advice consultation. We will apply for a draft mortgage offer (also referred to as the rate proposal or indicative proposal) with the lender(s) of your choice. How soon you will receive these offers depends of the bank. This usually takes several business days.
Thoroughly check the mortgage offer, including the small print!
8. Acceptance and final mortgage offer
Have you accepted the draft mortgage offer? The actual mortgaging process will now begin with the lender. The acceptance of your mortgage application may take some time.
For faster acceptance, Viisi gathers and personally checks all documents before submitting them to the lender in one complete and correct package. The process period following receipt of the documents varies per lender. Your advisor will keep you informed of the status.
After all of the documents have been approved by the lender, you will receive the final mortgage offer. The final offer is binding within the indicated period: the bank can no longer withdraw or amend it. After you have signed and returned the offer, your mortgage is effectively arranged.
9. Notary
Time to head to the notary. You will sign two different deeds: the transfer deed (which makes you the official homeowner) and the mortgage deed (which grants the lender a mortgage security right over the property and you a loan).
If you are co-purchasing the home, you can also have the notary prepare a cohabitation agreement (samenlevingscontract). Are you investing own funds, or have you chosen a mortgage with a escrow account? Discuss this with the notary.
10. Maintaining your mortgage
The initial direct debit is usually withdrawn after the first full calendar month following your visit to the notary. As a result, your initial withdrawal amount will diverge from the monthly expense indicated in the offer. If, for example, you signed on 15 August, you will receive the first direct debit at the end of September, which will also include the costs for August.
Following this initial direct debit, the monthly expense recorded in the mortgage offer will be withdrawn each month. Would you like to adjust your mortgage in future? Viisi is happy to assist you once again!
Free webinar
Do you want to know more about purchasing your own home and closing on a mortgage? In one evening our advisors will tell you everything about buying a home in The Netherlands.
Download white paper 'Buying a home in The Netherlands'
Do you want to go on a home hunt well prepared? You will find all the information in this white paper.