Buying a house without a financing condition: is it advisable?
In order not to miss out on your dream home, you can opt to buy a house without a financial clause. In Dutch this is called: zonder voorbehoud van financiering. We have seen this occurring with increasing frequency in the current housing market, because naturally, it makes your bid more appealing. But it is certainly not always a wise move. Find out from a set of 4 questions what buying without a financing condition means exactly, and what the risks are. This way, you'll know if you'll be able to bid without a financial clause.
1. What is a financing condition, and why is it important?
If your bid on a house has been accepted, you then draw up the purchase contract together with the seller. Featured within that contract are a number of conditions applicable for the sale, such as the purchase price and date of completion. The contract also contains so-called resolutive conditions. The financing condition (also called the financial clause) may be one of them. This allows you as a buyer between 4-6 weeks to secure the financing for the property. If you fail to secure financing for your property, then you will be able to cancel the property purchase free of charge.
Good to know: in order to implement your financial clause, you'll usually have to be able to prove that you were not able to secure a mortgage from a lender. This can be proven through 1 or 2 official rejections, depending on the conditions stated in the property purchase contract. In addition, you will have probably already incurred costs prior to your rejection, such as a valuation report, building survey, or costs for mortgage advice. You will not be reimbursed for those costs.
When is the financing condition important?
The moment you make an offer on a property, you will not yet have certainty about the financing aspect. Sometimes, you will not be able to secure the mortgage you'd like, such as in the following examples:
If the lender feels that your income is too low to cover the costs. Calculate what your maximum borrowing figure is.
If the lender refuses the property as collateral for a loan.
In the event of unexpected changes in personal circumstances, such as dismissal or becoming incapacitated for work.
If you have certain credits that you had not taken into account. Tip: check your credit rating on the website of Stichting BKR and DUO. This way, our mortgage advisor can take this into account, and you can prevent any nasty surprises.
The legal cooling-off period is 3 days; oftentimes this is too short to have already gained enough clarity for these kinds of reasons. This is precisely why mortgage advice is so important, especially if you want to put in an offer on a property without financing conditions. Feel free to contact us, we'll be more than happy to help you.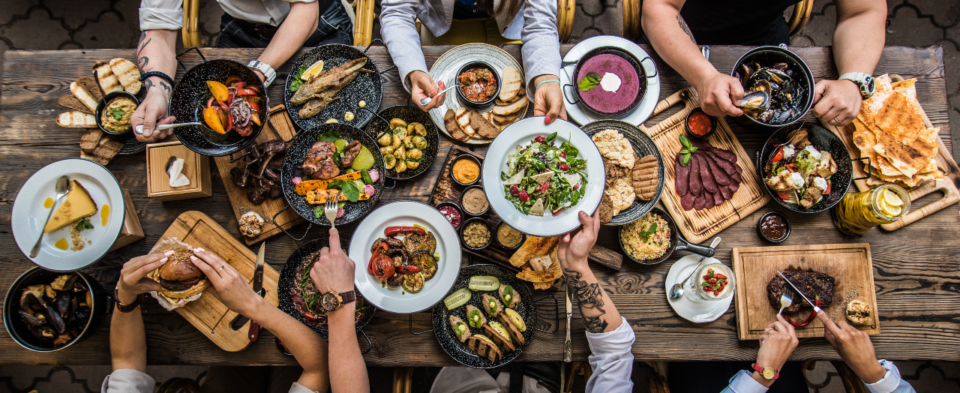 2. What is the risk of bidding on a property without including a financing condition?
Having to pay a 10% default surcharge on the purchase price; this is usually the fee stated in the purchase agreement if the sale doesn't go through because you could not obtain a mortgage, so that can be quite a substantial figure. It is legally stipulated that you are obliged in such instances to compensate the seller for damages.
Thinking of buying without including a financing condition? This is what you'll need to consider
Know your financial options. Schedule an appointment with one of our advisors and outline all of the relevant details and factors.
Limit your risk by defining in the purchase contract that the purchase is subject to a structural survey. Also, request a valuation report (or appraisal report) as soon as possible after the acceptance of your offer.
Our advice: only put in an offer without including a financial clause if you can also afford to buy the property with your own money, or if family members or your own company can guarantee that the full purchase price will be paid.
3. Offer with certainty
So, putting in an offer without financing conditions is not without risk. Fortunately, Viisi has a solution for this: the Offer with Certainty. With the Offer with Certainty, you can put in a bid without a financing clause, and without running any financial risk yourself. After a thorough assessment, we will issue you a maximum figure with which you can make an offer without a financing condition.
4. What if your offer without a financing condition has been accepted?
The removal of the financing condition offers the seller more certainty regarding the sale. Those buyers who are sure that they can secure financing or use their own capital are especially likely to put in an offer. Has the sale fallen through? If so, the seller will receive compensation. So, in summary: for anyone selling a property, bids that are not subject to a financial clause will be of interest; there's no getting around that fact.
In other words, it pays to receive solid advice on whether putting in an offer without a financing condition is suitable for your individual situation.
5. What are your chances if you put in an offer with a financing condition?
In a nutshell: you're not out of options. You won't be immediately sidelined if you make an offer that includes a financial clause. We know from experience that sellers will often accept an offer if there is enough trust or evidence to suggest that the sale will go ahead.
How to increase your chances
Let the seller know that you will be using your own capital.
Opt for a shorter term to secure financing for the property. Opt for 4 weeks instead of 6 weeks. The better your preparation in terms of the financing (together with your advisor), the faster the mortgage application will proceed.
Ask your advisor to confirm in writing to the seller that financing will not be a problem.
Are you looking to find out more about bidding on a property?
You can read some of our useful tips, such as requesting the purchase price of similar houses in the neighbourhood for example, which can be done through the Kadaster (Land Registry Netherlands). Or contact one of our advisors. We're more than happy to help you.
Download white paper 'Buying a home in The Netherlands'
Do you want to go on a home hunt well prepared? You will find all the information in this white paper.