Construction loan calculations: balancing loans and investments
Got your eye on a fixer-upper? You'll want to know how much you can invest in renovations. With a construction loan, or escrow account, you will reserve a certain amount to be used exclusively for renovations. Let's take a look at how a construction loan is calculated.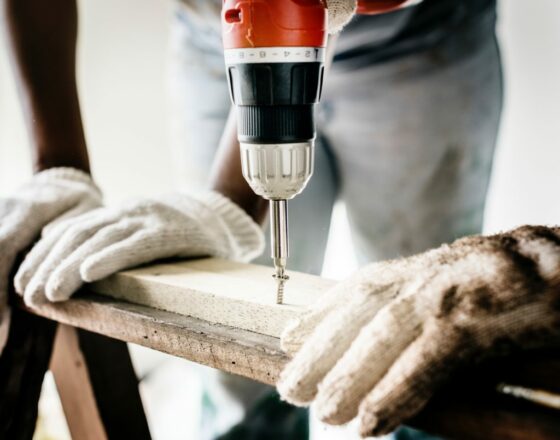 The construction specification
To calculate your construction loan, you'll need to start with a construction specification. Simply put, an estimate of the planned renovations. Jot down which works you want to undertake, which materials and services you'll require and the approximate cost of it all. You can estimate this based on quotations from contractors and other specialists.
Appraisal value
The amount financed via your mortgage isn't necessarily equal to the amount in your construction specification. To calculate the financeable amount, the lender will use the value of your property after renovations as compared to the value before renovations.
Both values will be determined by an appraiser and recorded in an appraisal report. The appraiser will evaluate aspects such as which works from your construction specification will effectively result in an increase in property value.
Based on the appraisal value and the construction specification, the lender will determine to which extent the renovation can be financed as part of your mortgage. This amount is usually around 70% of the total cost of renovation. The exact amount is recorded in the appraisal report.
Therefore, keep in mind that you will need to cover approximately one third of your renovations from your own means!
Construction loan as separate pot
The full amount listed in your construction specification will then be deposited into the escrow account. Your escrow account will therefore contain your own investment in addition to the construction loan. This amount is deposited into a blocked escrow account which is then used to pay all of the invoices related to the renovations.
Example calculation
You've prepared a construction specification and have arrived at a total renovation cost of € 30,000. The appraiser determines that these renovations will result in a € 20,000 increase in property value.
This means that the lender will finance € 20,000 as a component of your mortgage. You will provide the remaining € 10,000 in renovation costs. Both amounts are eventually deposited into the escrow account so that you can pay all of the renovation costs from one account. Your escrow account will therefore contain € 30,000.
More about building and renovations
Visit the following pages for more information about the escrow account, renovations and mortgages for new homes.
Do you have other questions about calculating your construction loan or would you like to receive advice concerning your own situation? Plan an obligation-free consultation. We're happy to work through the details with you!