Choosing a real estate appraiser
You are free to choose a real estate appraiser. But this does not mean that any appraiser can be hired to appraise the residence. There are a number of requirements. We will walk you through these requirements.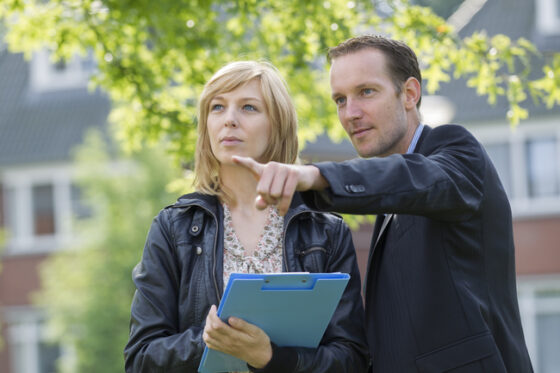 Requirements for the lender
Independent: the real estate appraiser may in no way be linked to the selling or buying party. So an appraiser employed by the office of the selling real estate agent or an appraiser with family ties to the buyer is prohibited;
Knowledge of local circumstances: a real estate appraiser must often be located within a certain distance from the residential property that is to be appraised. This serves to guarantee that the appraiser is familiar with the local circumstances. In cities the limit is often set at 10 kilometers, and out of town at 20 kilometers;
Training and experience: someone may only call themselves an RMT Realtor and Appraiser if they have both successfully completed the training for Registered Realtor and Appraiser and built up sufficient experience in the appraisal of securities/real estate;
Validation institute: an appraisal report is verified by an independent institute and finally approved (or rejected if imbalances have been found). The NWWI is the most well-known, a lender can make specific demands for which institutes are or are not allowed.
Requirements for you as buyer
Independent: it is in your own best interest that a real estate appraiser provides an independent estimate of the value and potential disadvantages of a residential property. A good, critical report is a sign to perhaps discontinue the purchase while it is still possible. For this reason we advise against employing a real estate appraiser with links to the selling or buying realtor. In that case, the appraiser may have an incentive to provide a valuation close to the price in order to ease the closing of the transaction (until the bank re-evaluates);
Rate: a good real estate appraiser does not always have to charge a high fee. For approximately €450-€550 it is usually possible to employ a perfectly fine appraiser;
Knowledge and experience: just as well as for the lender, it is of course important for you that the real estate appraiser possesses the correct training and experience;
Process: an appraisal report can form a bottle-neck in finalizing your mortgage file. It is therefore important that the real estate appraiser can produce a report quickly and is also able to quickly process any required changes. In this regard, a real estate appraiser can sometimes be dependent on information provided by the selling real estate agent or the municipality, and the appraiser will in principle have no influence on the speed with which that is done.
Why always have a report requested via Viisi?
If we request the report for you, we do so via a reliable partner (Maatwerk Woondiensten, from € 630), who will always employ a local, independent real estate appraiser for the appraisal. We have concluded service arrangements with Maatwerk Woondiensten that are very well observed. And if something has to be adjusted in the appraisal report, Maatwerk Woondienst will ensure that this is done quickly and with minimal burden for you. This way, quality and speed are supervised, ensuring that the mortgage application can be reviewed and approved faster by the lender.
However, we can only supervise the speed and service, the valuation resulting from the appraisal is determined independently by the real estate appraiser himself.
If you nonetheless want to request an appraisal yourself, you should ensure that the report is drafted by an independent real estate appraiser. This means that the report cannot be written by a real estate agent or appraiser who is directly or indirectly involved in the sale. Moreover, the appraisal report must be validated by an independent institute, certified by the NRVT. To ensure that your appraisal report is accepted by all potential lenders, we recommend an NWWI-report.