New or existing building? The pros and cons
Do you want to buy a house but aren't sure yet whether you want to go for a new build or an existing one? Drawing up a list of the pros and cons that are important to you can be useful. We'd love to help you get started with this summary of the advantages and disadvantages of new and existing buildings.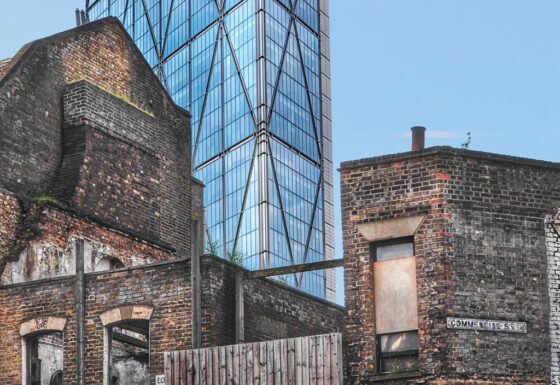 New building
The advantages of new buildings
Fixed price: New-builds are often sold for a fixed price, so you don't have to worry about over-bidding and all the stress that comes with it. You know exactly what you're dealing with. And if you know the maximum amount you can borrow, you also know immediately whether you can afford that new build you have your eye on.
Deed in hand: New-builds are sold 'deed in hand', meaning you don't have to pay costs to buyer. That saves a lot of money! For example, you don't pay broker fees or property transfer tax. Remember, though, that you will still have to pay to take out your mortgage, pay for the notary, inspection costs, and any construction interest.
You decide: With a new build, you're the property's first owner. This gives you lot of freedom to decide on the layout and construction of the house. You (mostly) get to decide how the kitchen and garden will look! In most cases, the builders will give you a list of options available to you. You can read more about that here.
Good energy label: New-build homes often meet the latest environmental requirements. Good insulation and double glazing are standard these days. This is great for the environment, and great for your wallet too! What's more, a lot of lenders will give you a larger mortgage for houses with good energy labels.
Little maintenance: Everything is new, so in the first few years you won't have to worry about replacing a bathroom or window frame. No need for demolition work when everything is brand new!
The disadvantages of new buildings
Double the cost: It can take between six and eighteen months for a new-build to be ready. In this time, you'll often face double costs: you still have to pay your old rent or mortgage, and also start paying interest and paying down your mortgage on the new-build while it's being built. You may be able to cover these double costs if you have enough savings, asking your parents to help you out, or including them in your mortgage. Another option is to use the collateral of your old home.
Lottery: Many new-build projects use a lottery system. This means that even if you meet all the requirements, you may nonetheless miss out on your dream home. In other cases, the project developers may give preference to residents.
Limited choice: There is a limited range of new-builds on offer, especially if you want to live in a city. New-builds in city centres are rare and there's a good chance that your house-hunting will take you to a Vinex location. Often you will have to make your choice based on drawings, so you can't view the house before signing up for it.
Patience: Building your new home isn't the only thing that takes time. You'll spend a lot of time making decisions about the things you can decide on. What kitchen to you want, where do you want the extra power sockets? Make sure you have the patience for this, and that you won't be overwhelmed by choice!
Existing building
The advantages of existing buildings:
Large, varied range of properties: There is a little more variation in the range of existing properties available than there is with new-builds, and you have a lot of options when it comes to location too. If you definitely want to live in the city centre, for example, then you're likely to end up with an existing building.
Moving quickly: The time between buying the property and it being transferred is relatively short when it comes to existing buildings. The house is already there, and once it has been transferred you can move in (as long as you haven't bought a house that needs work done!).
Character and atmosphere: A lot of people find older existing homes have more of an atmosphere than new-builds. They often have some unique features, like a conservatory or stained-glass windows. The area around is usually more varied and less "empty" than areas with newer homes.
Taking over movable property: If you don't fancy laying a floor yourself, you can sometimes take movable property (like the floor, garden, and sometimes even the fridge) off the previous resident's hands. Much more convenient!
The disadvantages of existing buildings:
Costs to buyer: As we said above, when buying existing properties, you have to pay what are known as the 'costs to buyer'. This includes, for example, valuation costs, the estate agent fees, real estate transfer tax, and any surveyor approval. You can't include these costs in your mortgage, so keep in mind that you'll have to pay them out of pocket!
Lower energy label: Going for an older property? Then there's a good chance the property's insulation isn't perfect, it won't be double glazed, or will have an outdated central heating system. In the long run this can lead to some high energy bills. You can do something about it, though, by including energy efficiency measures when renovating a property. You can even borrow more money to do this. To learn more about your options when it comes to energy efficiency facilities, click here.
Maintenance costs: There's a good chance existing property will need some maintenance work. For example, you might buy a property with a central heating system or gutters that will need replaced soon. As the new owner, you're liable for these costs, so keep in mind that in the first few years you'll spend more on maintenance than you might have thought. Tip: have the property surveyed so you can get a good idea of what's in store.
Renovation and demolition: The previous residents may have loved their bright green kitchen, but you're not so keen. You'll have to renovate! In many cases you'll need a construction mortgage for this; you can largely include financing for renovations in your mortgage. And in some cases, the sale price is likely to be a little lower too. For many people, this isn't much of an issue. In larger towns, fixer-uppers are sold on a regular basis as part of urban renovation projects. People who buy these homes – which are often very cheap – are then obliged to thoroughly renovate the property.
How about your mortgage?
We hope this list has given you a better idea of what you're looking for. What about getting a mortgage, though? For new-build homes or fixer-uppers, for example, you often need a construction mortgage. Keep in mind, too, that with new-builds you'll also have to deal with double expenses while the new property is being built.
Discuss your options with one of our advisors during a no-obligation telephone meeting. Please click below to schedule a call at a time convenient to you.
Download white paper 'Buying a home in The Netherlands'
Do you want to go on a home hunt well prepared? You will find all the information in this white paper.