Calculating mortgage costs: this is what we include
What will you pay on your dream home in monthly mortgage costs? Or rather: what would you like to pay monthly? Our calculation tool enables you to calculate your mortgage costs easily. But what does that calculation comprise? We explain more here.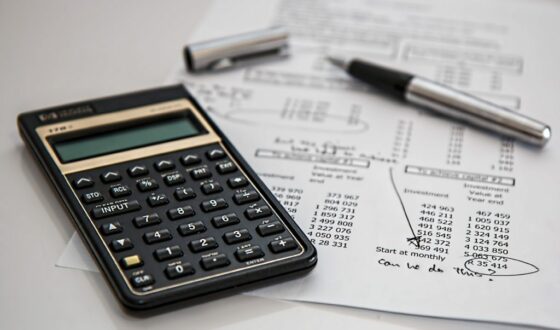 Income details
To start, we need your gross income details and those of your partner if you have one. We use this information to calculate what you can afford. If you are employed on a permanent basis, we include your salary, holiday pay, and thirteenth month or bonus in your gross income. Read more about income.
Mortgage details
Mortgage details include factors such as the purchase price of the home, the mortgage loan amount, the fixed interest rate term, the type of mortgage and the mortgage provider (with corresponding interest rate).
Purchase price
The purchase price is the price you pay for your dream home. Or rather: the offer that is accepted. This is by no means always the same as the asking price for the property. In the current housing market (anno 2018), you often have to offer more than the asking price in the Randstad. So bear this in mind when you fill in the purchase price. It is advisable to consult with your mortgage broker about the value of the property.
Mortgage loan amount
Your mortgage loan amount is not automatically the same as the purchase price. Nowadays (since 2018), you can finance 100% of the value of the home through your mortgage. However, you can also contribute your own funds to reduce the sum of the mortgage loan. That will save on interest charges!
On the other hand, the loan can be higher than the purchase price. That way, you can fund (part of) the costs of renovation through your mortgage, provided the renovation increases the value of your home. For energy-saving measures, you can even borrow up to 106% of the value of the home after renovation. However, a condition is that the whole of the 'extra' amount must be spent on making your home energy-efficient.
Fixed interest rate term
You get security by entering into a mortgage with a long fixed interest rate term (e.g. 20 years). You pay more in mortgage costs in exchange for a longer period of security. After all, the interest rate may have risen sharply after your fixed rate term. But you could run into trouble if it is the other way round.
In the article entitled Fixed interest rate term: what is advisable in my situation?, we outline the options and financial consequences of a fixed interest rate term and we help you on your way with four questions to ask yourself.
Type of mortgage
You can choose from two kinds of mortgage: an annuity mortgage or a linear mortgage. Annuity mortgages are known for lower mortgage costs in the first years. Linear mortgages are often considered to be cheaper (although that is not always the case).
You can read more in this article.
Lender
Viisi compares over 30 mortgage providers for you. Contrary to what some people think, these are not all banks, but include insurance providers, pension funds and other investors. Which lender is best for you partly depends on the mortgage interest rate and the terms and conditions they stipulate (e.g. period of validity of the quote). Your own preferences also play an important role. Perhaps you are looking for a sustainable lender, or one that allows your parents to be co-signatories.
That is why it is good to consult with a mortgage advisor first before you choose a mortgage provider. Viisi has considerable experience of non-standard situations and preferences, so we would be delighted to offer input!
Need advice about your mortgage costs?
Are you still not sure exactly which mortgage provider you should choose, or what fixed interest rate term you should choose? Our independent mortgage advisors would be delighted to assist you. Schedule a no-obligation telephone consultation so we can help you calculate your mortgage costs and gather the correct documents.