Bidding on a house: 4 tips
Once you've found the house of your dreams, it's time to submit a bid. The market is crowded at the moment, meaning there's pressure to decide quickly; however, there are a few things you have to consider when bidding on a house.
The value of the house
Working out the value of the house – and, with it, how much you're prepared to offer – is often tricky. There are a number of ways to get a good idea of the value of a house, the easiest of which is to look up the area on a property website and look at the asking price of similar houses and how long they've been on the market. For a more thorough idea, for a fee you can request an indicative home value from the cadastral agency or the WOZ Waardeloket. Lastly, you can get the most accurate picture by having a surveyor assess the value of the house (which may also happen when applying for a mortgage).
Whatever method you pick, you always have to keep in mind some important factors when working out the house value, such as its location, state of repair, the home environment, and local government policy.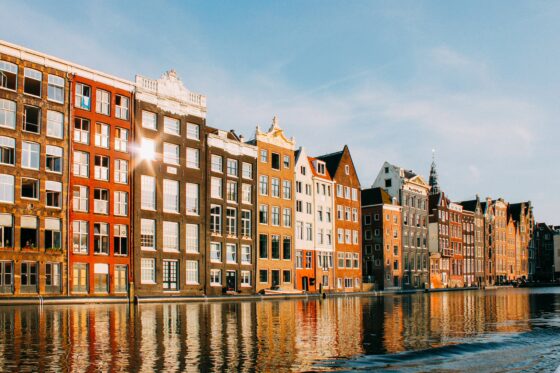 The size of your bid
The size of your opening bid depends in no small measure on the value of the property. It may also depend on other factors such as the maximum mortgage you expect to be given, how long the home has already been for sale, how much the seller wants to sell (e.g. due to double taxation) and, in large towns or cities especially, how much competition there is.
You can have your maximum mortgage gauged by one of our advisors, with no obligation, during a telephone meeting you can schedule. This way, you'll know immediately what your maximum bid on the house can be. It is always important to consider in advance whether your opening bid will also be your final bid, or whether you may be prepared to negotiate on price. Either way, it is useful to decide your maximum spend yourself.
Establish conditions precedent
As well as stating the amount you're offering, when bidding on a house you will also have to state something else too – the conditions precedent. It's usually a good idea to include these in your offer. We've set them out for you below:
You can opt for a financing condition, which gives you the buyer time until a specific date to obtain financing for the purchase. Read more about bidding with or without a financing condition.
You can also include an expiry date or deadline in your offer, meaning the seller has to accept your bid before that date.
Lastly, the sale is sometimes made conditional to the property being vacated and having no tenants. This means you avoid being unexpectedly landed with tenants whose leases are difficult to terminate.
Bidding subject to architectural approval has been included in sales contracts as standard since 01 February 2018, meaning you no longer have to arrange this service separately when bidding.
Making an offer
If you are bidding on a house, you will usually have to contact the broker selling the property. You can often do this in writing or by telephone, and also sometimes on the broker's website. We strongly advise you communicate by email, to prevent misunderstandings and give yourself time to respond calmly.
Need more advice?
Viisi would love to help you with some no-obligation advice, so you can submit your bid with confidence! Financially you will be prepared at it's best, so no worries there. Feel free to schedule a free telephonic appointment with one of our advisors before you make a bid.
Download white paper 'Buying a home in The Netherlands'
Do you want to go on a home hunt well prepared? You will find all the information in this white paper.