Trust
There is no profession as closely related to trust as marketers
Trust between providers and consumers is essential. But what exactly does trust constitute? Peter de Boer explains.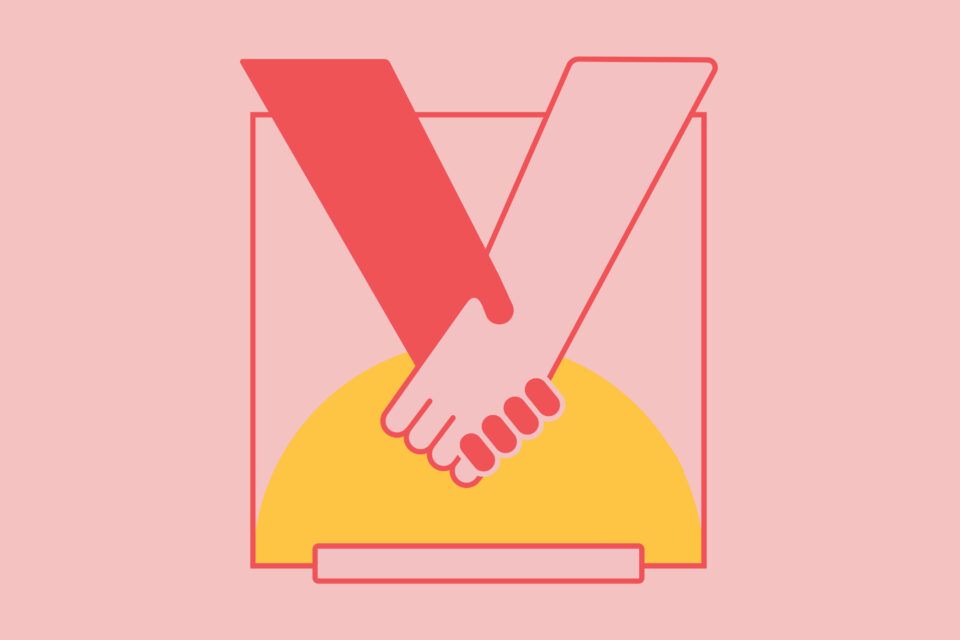 My new TV was almost within grasp. The range and price in the store were great, as was the service. The device was apparently 'insanely good and reliable', and came with a 24-month warranty. Things started to go wrong at the cash register however, when I was advised that I would really be very wise to buy an extra 36 months of warranty: "After all, you never know…"
I promptly cancelled the purchase, walked over to a store with a more limited and expensive product range, and purchased my TV there instead. It was neatly installed at home and they took away the old one, without any extra guarantee, simply based on trust. That trust level was also fine at the first store, until they started getting pushy about the extra guarantee.
Trust is an elusive thing; basically, you either trust something or you don't. One thing is certain: no immediate trust is ever awarded; it takes a while to build up. The term cultivation is mostly used.
Tellingly, trust should be allowed to grow lovingly, from a delicate seedling to a sturdy tree. A psychologist friend recently told me that trust is mainly about yourself, about your own image of others and of society. In other words: ill doers are ill deemers.
Once we have trust in something, we are actually counting on circumstances beyond our control spectrum to function according to our expectations. In plain language, if you climb a ladder and you're on the second rung, you're not going to stop because you think the fifth rung might break. You don't know for sure, but you trust the manufacturer to live up to the claimed authority in their sector. They don't do that by shouting: "You'll never fall through our ladders!". No, they do it by showing that their ladders are super solidly built and tested endlessly. A manufacturer who has gained our trust says what they do and does what they say.
Ladders are as old as time, and even quite easy for a layman to understand. This is different for a young industry such as cryptocurrency. Even more than the stock exchange, the fluctuations in (blind?) trust become so tangible here. Despite the opacity, stubborn 'believers' sometimes chase the prices of bitcoin and related matters to dizzying heights, even though they will often see their investment plummet again the next day. This trade is based on little more than collective trust. In order to boost consumer confidence, the UK has seen a boom in crypto ads and endorsements from celebrities. Seeing = believing = trusting?
Trust is also about language, after all, if you don't understand something, how can you trust it? Ever read an insurance policy? It's impossible to make head or tail of it. Even so, everyone drives around with insurance. You just have to believe whatever it says in the policy wording.
And what about our politicians? Look at all those strict lockdown rules we were adhering to, while lockdown policymakers were out themselves having drinks. No, we should not have childlike confidence in this regard, but keep our eyes firmly fixed on the ball.
There is no profession as closely related to trust as marketers. It's an indispensable element when it comes to loyal customers and relationships. If you are a strong brand, you trust that customers will continue to trust you and – naturally – that the cash register will continue to ring. At the same time, there is increasing unrest: war + interest rate rises + pandemics = recession? Damn, there goes that consumer confidence again. Is your sense of trust still solid? I would like to say: trust yourself, your gut feeling, your inner compass. And keep focusing on that ball, after all, you never know…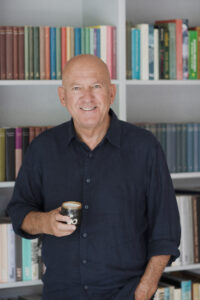 Peter de Boer is the creative director at Viisi Hypotheken and co-founder of the WillsArk beer brand. After studying art history, he opted for a career in marketing and design, and eventually became a board member at Saatchi & Saatchi. As the co-founder of Onna-Onna and part of EY VODW, he is as easily fascinated by brands that manage to create loyal fans as the unparalleled realism of the Flemish Primitives. Peter wrote this column in a personal capacity.
This column was first published (in Dutch) on marketingtribune.nl