Expat Mortgage Webinar & Seminar
Who is this expat mortgage seminar suitable for?
Our seminar is an excellent start for anyone trying to navigate the Dutch real estate market. In one night you'll learn everything you need to buy a home in The Netherlands. After the seminar:
You will be well prepared for the purchase and financing of your new home
All of your questions will be answered
You will have exchanged experiences and tips with like-minded expats.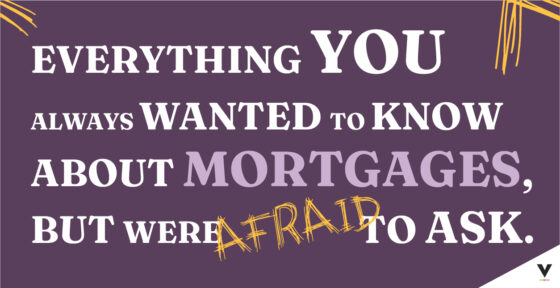 Are you looking to buy your own home in The Netherlands?
Check out our complimentary Expat Mortgage Seminar! During this informative evening, we'll go over every step involved in purchasing your own home in The Netherlands: focus areas, searches, purchases, and financing, including mortgage advice. Meet up with our Viisi advisors and put forward any questions you might have in an informal setting.
What can you expect?
A number of topics will be addressed, including:
What is the current state of the property market? Is this the right time to purchase real estate?
What (maximum) mortgage loan do I qualify for? What would you advise in my situation?
What options are available to me when selecting the best expat mortgage?
How do I select a mortgage (advisor)?
Will I require an estate agent to buy on my behalf?
What extra costs can I expect on top of the purchase price?
What taxes are applicable when owning a home?
So why are we organising this seminar free of charge?
Organising a seminar is a positive and useful way to get to know each other.
When purchasing a home, important decisions must often be made within a short timeframe. This seminar will help you make the right decisions.
Assisting you to make thorough preparations often helps the financing process move along a lot more smoothly!
Last, but certainly not least: We just like to talk about our passion for mortgage advice and share it with others who might be interested.
Expat mortgage seminar Amsterdam
If there is one city where many people want to live, then it is Amsterdam. Not surprising of course, because there is so much to see and do in Amsterdam: museums, concerts, restaurants, nature, water and shopping, Amsterdam has everything you can think of. Are you looking for a home to buy in this popular city or surrounding cities? During this evening some of our Amsterdam-based mortgage advisors will tell you all about the housing market in Amsterdam and surrounding cities.
Amsterdam:
Tuesday 25 April
Address: Surinameplein 124 in Amsterdam, 4th floor (Viisi HQ)
Time: Welcome from 18:30. The seminar starts at 19:00 until 21:00.
Interested in a pre-construction house?
Check out our co-hosted webinars: How to buy a pre-construction home in the Netherlands?
Curious about buying a pre-construction (or new build) home, but unsure if it's the right choice for you? We are co-hosting webinars in collaboration with Expat Housing Network, where we'll cover everything you need to know. From what to look for in pre-construction planning documents and how to get a new build mortgage, all the way to signing your contracts and getting your keys.
Upcoming dates and times: 
Tuesday, March 28th 2023, 11:00 – 12:15
Stay up-to-date: subscribe to our newsletter