A mortgage during your doctoral studies
Many PhD candidates think that It will not be possible to obtain a mortgage during their doctoral research, which is understandable, as temporary employment contracts are not particularly popular with mortgage lenders. Nonetheless, there are options for buying a home during this period. Thanks to the (often) promising prospects for the future, several providers have special policies for PhD candidates. Depending on your situation, there are often more options than you might have thought. Prefer listening to this article instead of reading?
1. This is how a PhD candidate can obtain a mortgage
Many PhD candidates put off buying a property for the wrong reason: they are worried that they will not be able to obtain a mortgage during their doctoral research. We want this situation to change soon, because with the right preparation, a suitable mortgage is within reach of PhD candidates.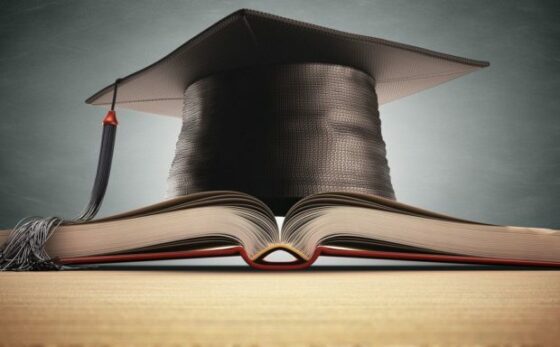 In the past few years, the rules for the provision of mortgage loans have become stricter. Mortgage lenders demand more securities. Prospective house buyers without a permanent employment contract are often not eligible for a mortgage loan. This also applies to PhD candidates who do their doctoral research within a university or university hospital. Because they do not have a permanent employment contract, many lenders regard them as flex workers. They are seen as risky because of the lack of certainty about their income. This is unjustified, as there are several reasons why a PhD candidate may be eligible for a home loan.
More options than you may think
We regularly provide advice to customers who want to buy a home while working on their doctoral research. Many of them are worried that they will not obtain any financing or only limited financing. Normally, PhD candidates do not meet mortgage lenders' criteria for acceptance. However, lenders may deviate from this, provided that there are sound reasons for doing so. Often, there are more options than you might think. A lot depends on the preparation of the mortgage application. We understand the circumstances of PhD candidates, as well as the criteria that play a part in financing. Among other criteria, the following are important:
the duration of the doctoral research
a letter of intent, if any
the PhD candidate's prospects for the future in the labour market
Speed up the trend
We have noticed that the discussion about flexible employment contracts holds the attention of mortgage lenders as well. Permanent employment contracts have been decreasing for many years now, which is a sound reason for looking at criteria other than just the employment contract. Educational level and career perspective increasingly play a part, and this is a trend that benefits PhD candidates. However, the pace of change is not quick enough for us. We want to speed up the trend, be the driver of change. One of the ways we do this is by bringing the financial potential of the target group to the attention of lenders.
Career prospects
An important argument for lenders will be the great career prospects of PhD students. After completing their doctoral studies, PhD candidates quickly find a job – in or outside their area of research – which usually pays a good salary, especially in the case of medical or legal doctoral research. But PhD candidates in other areas have good prospects for the future as well. This is confirmed by recent scientific research carried out by Leiden University among PhD candidates who had obtained their doctoral degree. Of all university graduates, PhD candidates most often have paid work after their studies. A little over 2 per cent do not have a job after completing their training and doctoral studies, compared to an unemployment rate of nearly 8 per cent in the Dutch working population as a whole.
Persuasion
We know which mortgage providers include PhD candidates in their eligibility policy – there are currently eight who do so, around one in every three lenders. In fact, all lenders should have the proper knowledge to correctly assess a mortgage application by someone in this target group.
We do not just use our network to help PhD candidates obtain a suitable mortgage. Thanks to our many years of experience within this highly educated target group, we know what tips the balance when trying to obtain a mortgage. In practice, we see that banks have relatively little understanding of the circumstances of PhD candidates. To name an example: we regularly have to explain to acceptors what doctoral research actually is. We specialise in highly educated customers and regularly come across PhD candidates. Moreover, all our advisers are university graduates or have obtained a doctoral degree. This is why we can provide solid reasons why our customers should be eligible for taking out a mortgage loan.
PhD candidates come in all shapes and sizes
Research fellow (Dutch aio): focuses on teaching in addition to carrying out research.
Trainee research assistant (Dutch oio): usually predominantly focuses on research.
Physician-researcher: researcher with a medical background and often also with clinical duties.
Doctor of Philosophy (PhD): English name for someone who has obtained a doctoral degree.
We find that PhD candidates sometimes do not succeed in finding a loan for the purchase of their home. We think that this is a pity – and more than anything else, it is unnecessary. With the proper preparation, a suitable mortgage is within reach of a PhD candidate.
Want to know more about buying a home as a PhD candidate? Feel free to contact us without any obligation.
Sources and background information:
Statistics Netherlands (CBS) – current unemployment figures
Leiden University – study of career opportunities for PhD candidates
2. Can I get a mortgage during my doctoral research?
Whether you can obtain a mortgage depends on your circumstances. We distinguish three situations.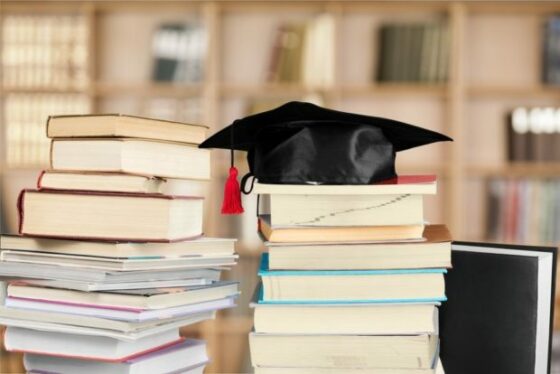 1. You have been working on your doctoral research for 3 years or more
Have you been working on your doctoral research for three years and do you have three annual income statements to prove this? In that case, you can apply for a mortgage based on flexible income. If the purchase price is below the limit set for the National Mortgage Guarantee (Dutch NHG), you may also be eligible for an NHG mortgage.
2. You have been working on your doctoral research for less than 3 years and you can get a letter of intent
Since the average doctoral process has a duration of four to five years, an employment contract will usually be temporary in nature. This means that it is unusual for PhD candidates to obtain a letter of intent. There are, of course, exceptions: you may already have agreed that you will remain employed with the university or your employer. This is why we always recommend that you enquire whether you are eligible for a letter of intent.
If the purchase price is below the NHG limit, you are eligible for an NHG mortgage if you have a letter of intent. Is the purchase price above the NHG limit? In that case, additional substantiation may be necessary. Make sure to discuss this properly with your adviser.
3. You have been working on your doctoral research for less than 3 years and you cannot get a letter of intent
If you cannot get a letter of intent and are unable to present three annual income statements, this does not necessarily mean that you are not eligible for a mortgage. There certainly are possibilities. For example, there are several lenders (e.g. ABN, Aegon and NIBC) that have a special policy for PhD candidates. They will look at your specific circumstances, for example in what field of study you will obtain your doctoral degree and whether you can demonstrate you have good prospects for the future in the labour market.
Depending on the mortgage provider, additional requirements may be set, such as contributing a higher percentage in the form of a deposit. If you can meet such requirements, you may in many cases be eligible for a mortgage.
Want to know what your options are?
Thanks to our extensive experience with PhD candidates we are well placed to assess your circumstances, so do contact us without obligation!
3. Thomas and Anna and their PhD mortgage
When Thomas (24) and Anna (26) arranged their appointment with the Viisi adviser, they had just made an offer on a lovely apartment in Amsterdam. The purchase price is € 275,000 – an amount they could easily borrow, based on both incomes and work situations, as they have calculated online. Anna works in IT and has a contract for an indefinite period of time. Thomas has studied Physics and started his doctoral research immediately after his first degree. In this capacity he is employed by the university.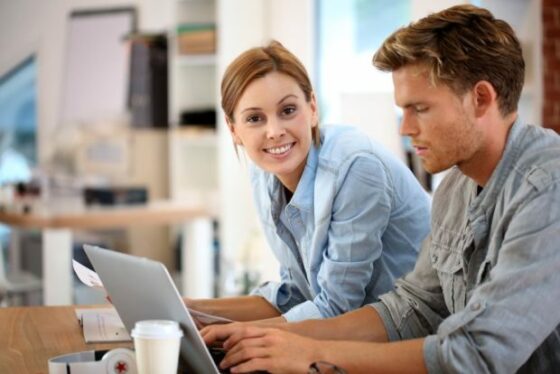 Lending options
In practice, however, obtaining finance has proved disappointing for them. Many of the lenders they contacted only wanted to take Anna's income into account in the mortgage calculation. Anna's income is insufficient for financing the purchase price, in spite of the fact that Thomas earns a comparable salary at the university. Besides, the two have been able to save a substantial amount of money in the past few years and they have no debts or student loans to repay.
Contract for a definite period of time
For most lenders, the bottleneck is the fact that Thomas only has a contract for a definite period of time. There is no intention to convert the employment into a permanent employment after Thomas has obtained his doctoral degree, which is common practice in academia, as the Viisi adviser knows: only a limited number of PhD candidates stay with their university after graduation. The majority go on to a career in business, within or outside their own areas of expertise, often very successfully. This is not taken into account in the standard acceptance requirements of lenders, as we are aware at Viisi.
Sharing knowledge
This is why the Viisi adviser shares their knowledge with the lenders' acceptors, including scientifically sound information about the good prospects of PhD graduates in Physics. Partly on account of this information, the lender decides to include Thomas' income in the offer after all. As a result, Thomas and Anna will be able to buy the apartment – their offer has been accepted!
Free telephonic consultation
Would you like to discuss your mortgage options with one of our advisors? That is possible. You can schedule a telephonic appointment yourself, free of charge and non-bonding. In half an hour an advisor will explain your possibilities on the Dutch housing market.