Marc-Peter studied Digital Communication in Groningen and Leeds, and later completed this with a Master's Degree in Business in Oxford and Bangkok. He has held various marketing positions and previously worked in more than 20 countries. In 2011, he and two associates founded an internet start-up, which they sold in late 2014.
In his spare time, he helps start-ups find and fulfil their customers. Marc-Peter is happiest being near his wife, twin daughters and son. In addition, he loves cooking, running, and snowboarding together with friends and family.
Marc-Peter's roles
Viisi is the first financial organisation in the world to implement Holacracy, and one of the few organisations that has opened up its entire organisational structure to anyone interested in it.
Below are some of Marc-Peter's roles:
Column planner
Glassfrog Expert
Great Place To Work (GPTW)
Lead Link
Podcast Intermediair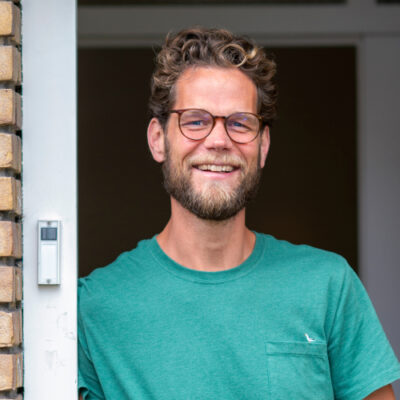 Marc-Peter Pijper
E-mail:
[email protected]
What customers are telling about Marc-Peter